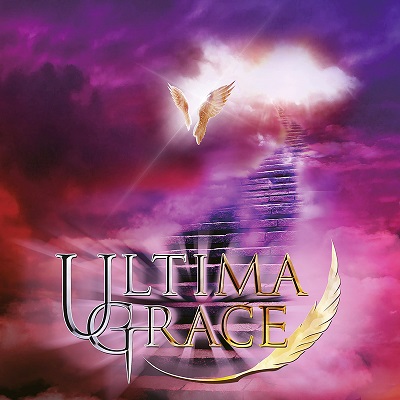 ULTIMA GRACE
Titel: ULTIMA GRACE
Spieldauer: 64:45 Minuten
VÖ: 09. September 2022
ULTIMA GRACE ist ein neues Metalprojekt, welches im Kern aus dem japanischen Keyboarder Yuhki (Galneryus, Alhambra) und Leadsängerin Anette Olzon (The Dark Element, ex-Nightwish) besteht. Das selbstbetitelte Debütalbum wurde bereits im März in Japan veröffentlicht und erscheint nun im Rest der Welt.
Die schwedische Sängerin Anette Olzon war nicht nur fünf Jahre Frontfrau von Nightwish und ist Teil ihres aktuellen Projekts The Dark Element gemeinsam mit ex-Sonata Arctica und derzeitigem Insomnium Gitarrist Jani Liimatainen, sie ist somit in den Septemberneuerscheinungen auch gleich doppelt vertreten.
Denn zeitgleich erscheint ihr Zweitwerk "Army Of Dreamers" gemeinsam mit Russell Allen (Symphony X) unter dem Banner Allen Olzon und die Veröffentlichung ihres aktuellen Soloalbums "Strong" ist ja auch noch nicht allzu lange her.
Klar ist: Yuhki und seine Tastenkunst sowie die glasklare Stimme der Schwedin sind die Protagonisten dieser Scheibe. Der Keyboarder gestaltet seine elf Kompositionen dabei sehr dynamisch und vielseitig und lässt auch den übrigen Instrumentalisten ausreichend Platz zu glänzen.
Von schnellen, eingängigen Power Metal/Melodic Rock Songs wie `Getting On With Life´ und `Rise`, einem flotten Pianorocker wie `Cry For The Rain´ bis hin zu progressiven Elementen und Ausflügen (in allen Instrumenten) wie in `Powers Of North And East´ und `Double Caution` ist auf "Ultima Grace" alles vertreten.
`Beguile The Night´ verströmt 70er Vibes und wartet mit einem überraschend jazzigen Loungemusik-Mittelteil und einem grandiosen Refrain auf, während `Ripples´ als Pianoballade startet und in eine ABBA-artige Hymne übergeht.
Das elfeinhalbminütige `The Lost´ zeigt dann nochmal die symphonische Seite der Band und strebt mit Pauken, Trompeten und sakralen Chören dynamisch und abwechslungsreich auf sein bombastisches Finale zu, bevor `Requiem´ für den leisen, getragenen Abschluss einer überraschenden und überraschend guten, facettenreichen und hochkarätigen Platte sorgt.
Michael Gaspar vergibt 8,5 von 10 Punkten