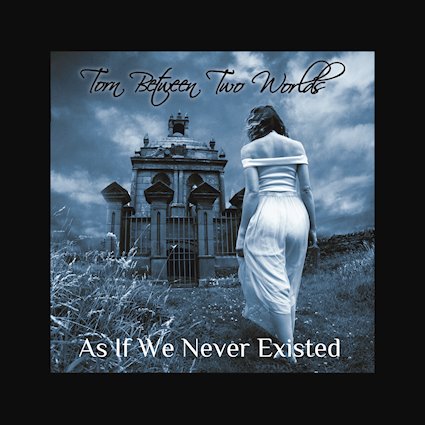 TORN BETWEEN TWO WORLDS
Titel: AS IF WE NEVER EXISTED (EP)
Spieldauer: 20:30 Minuten
VÖ: 03. Juni 2022
Die Sängerin Sarah Jezebel Deva (Ex- Cradle Of Filth, Hecate Enthroned, The Kovenant, Therion) und Multiinstrumentalist Chris Rehn (Dreamstate, Takida, Ex-Evergrey) bilden das Duo TORN BETWEEN TWO WORLDS und schicken ihre Debüt-EP "As If We Never Existed" ins Rennen um die Gunst der Symphonic Rock Fans.
Der Bandname entspricht übrigens dem Titel einer Demoaufnahme der Symphonic Metaller Angtoria, bei denen die beiden Hauptakteure seit 2001 gemeinsam mit Chris´ Bruder Tommy aktiv sind.
Die vier Eigenkompositionen liefern geradlinigen, packenden Stoff mit Melodieführungen, die den beachtlichen Stimmumfang der Vokalistin deutlich machen, und kombinieren die hypnotischen Vocals mit dunkel-bedrohlichem Riffing und packenden Orchestrierungen.
Einen guten ersten Eindruck liefern die beiden Vorabauskopplungen `Transparent´ und `All Eyes On Me´. Abschließend gibt es noch eine pianolastig beginnende Coverversion des Adele Welthits `Hello´ (2015), die erneut die stimmlichen Fähigkeiten der Protagonistin deutlich macht und deren symphonisch-majestätisches und gitarrenlastiges Ende begeistert.
Fazit: Grandioser Kurzplayer, der Lust auf mehr von diesem mitreißenden Sound macht, und ein Duo, von dem wir hoffentlich noch viel hören werden.
Michael Gaspar vergibt 8 von 10 Punkten