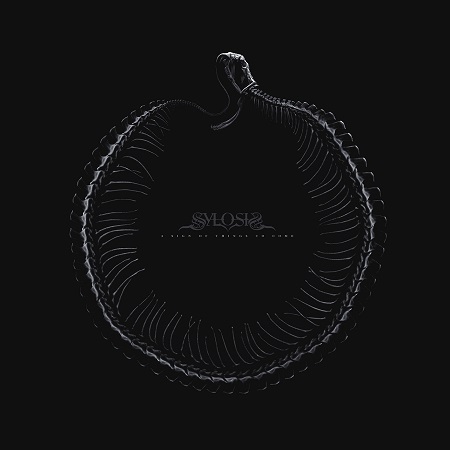 SYLOSIS
Titel: A SIGN OF THINGS TO COME
Label: NUCLEAR BLAST RECORDS
Spieldauer: 43:22 Minuten
VÖ: 08. September 2023
Nach seinem Ausstieg bei den britischen Metalcorern Architects kann sich Leadsänger und Gitarrist Josh Middleton wieder in die Arbeit mit seiner Hauptband SYSLOSIS stürzen, deren sechster Longplayer "A Sign Of Things To Come" bereits in den Startlöchern steht.
Der Sound des Quartetts aus Reading wird dabei meist als eine moderne, düster-melodische Variante des Thrash Metal beschrieben, enthält aber doch auch viele Elemente des (Technical) Metalcore und erinnert zumindest mich teilweise an Heroen wie Parkway Drive und Slipknot.
Wobei wir es nicht mit ausufernden Frickelorgien zu tun haben, denn die technischen Elemente halten sich hier vornehm im Hintergrund und werden hauptsächlich in der hohem Geschwindigkeit, mit der die Protagonisten ihre Griffbretter bearbeiten, offenbar.
Der Titelsong lässt weder Fragen noch Wünsche offen und ist ein dynamisches Kraftpaket mit heulenden Machine Head Riffs und packend-atmosphärischem Refrain, dem der kraftstrotzende Opener `Deadwood´ kaum nachsteht.
Es folgen der atmosphärische, alles zertrampelnde Stampfer `Pariahs´ sowie der furiose Ohrwurm mit Megachorus `Poison For The Lost´ und die eher dunkel-balladeske Nummer `Absent´.
Der ultimative Hassbatzen `Eye For An Eye´ samt packendem Solo und das schnelle `A Godless Throne´ walzen nochmal alles platt, während das dazwischen platzierte `Thorns´ mit seinem eingängigen Chorus am ehesten an Middletons ehemaligen Brötchengeber zu erinnern vermag.
Trotz einiger weniger schwächerer Songs (`Judas´, `Descent´) ein Album aus dem oberen Modern Tech Thrash Metalcore Regal mit viel, viel mehr Licht als Schatten.
Michael Gaspar vergibt 8 von 10 Punkten