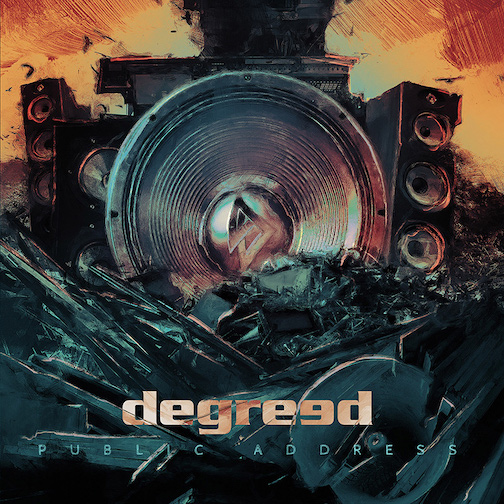 DEGREED
Titel: PUBLIC ADDRESS
Spieldauer: 44:13 Minuten
VÖ: 07. Juli 2023
Na, wenn das kein Glück bringt, dann weiß ich es auch nicht: am 07.07. bringen die schwedischen Melodic Rocker DEGREED ihr siebtes Studioalbum "Public Address" auf den Markt und das nur gut vierzehn Monate nach dem starken Vorgänger "Are You Ready".
Die Skandinavier produzieren eingängigen, melodischen Hardrock, in den meisten Fällen mit einer Menge bunter Keyboardunterstützung. Wohingegen mir persönlich die rockigeren, etwas erdigeren Songs wie der Opener `Big Plans´ und das minimal dreckige `Who Are You (To Say)´ deutlich besser gefallen.
`The Way Of The World´ geht auch noch als gradliniger, straighter Rocker durch, bevor es mit der Vorabsingle `This Is Love´ und beispielsweise `Resist The Urge´ dann doch etwas arg kitschig und beinahe poppig wird.
Dann doch lieber ordentliche AOR-Hymnen wie die Auskopplung `Ride Along´ und das grandiose `A Safe Place´ sowie die Ballade `Don't Be A Stranger´, die haarscharf an der Grenze zu Klischee und Nippes vorbeischrammt.
Unter dem Strich wahrlich kein schlechter Langdreher, aber insgesamt wussten die Tracks von `Are You Ready´ besser zu gefallen und war der Vorgänger unter dem Strich doch deutlich homogener, eingängiger und mitreißender. Und dafür gibt es dann – und damit schließt sich der Kreis – dieses Mal "nur" sieben Punkte.
Michael Gaspar vergibt 7 von 10 Punkten