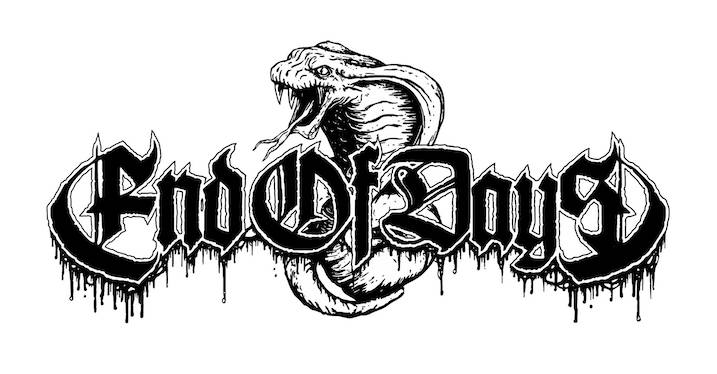 END OF DAYS Part 4 – TIAMAT, MASTER, SINISTER u.a.
3. November – 4. November 2023
Resonanzwerk in Oberhausen
Death Metal Fans können sich den 03. und 04. November 2023 schonmal in ihre Kalender eintragen, denn dann findet die vierte Ausgabe des zweitägigen musikalischen Schlachtfests namens END OF DAYS statt. Die ersten vier Bands, namentlich TIAMAT, MASTER, SINISTER und DESECRATION versprechen bereits eine amtliche Party.
Erstmalig wird das Festival in Resonanzwerk in Oberhausen über die Bühne gehen.
Hier gibt's unseren Bericht zum zweiten Teil, noch vor der Pandemie.