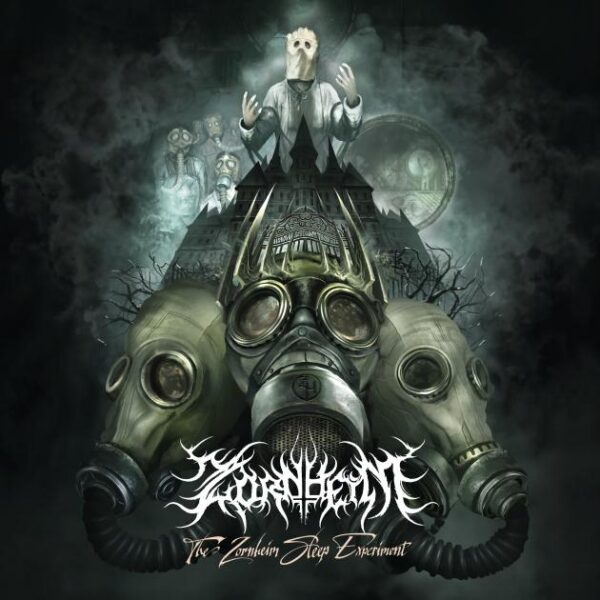 ZORNHEYM
Titel: THE ZORNHEIM SLEEP EXPERIMENT
Spieldauer: 37:11 Minuten
"The Zornheim Sleep Experiment" ist der zweite Full-Length-Dreher der gleichnamigen, jedoch mit "y" geschriebenen und in Stockholm, Schweden, beheimateten Symphonic Extreme Metalband. Multi-Instrumentalist und Songwriter Zorn gründete ZORNHEYM vor einigen Jahren nach seinem Ausstieg bei Dark Funeral und veröffentlichte 2017 das Debüt "Where Hatred Dwells And Darkness Reigns".
ZORNHEYM's epischer, kraftvoller Sound kombiniert hartes, schnelles Riffing, Blastbeats und extreme Vocals mit symphonisch-cineastischen Klängen, üppige Orchesterierungen und starken Chören. Der orchestrale Black Metal wurde in opulente Kompositionen und ausladende Arrangements gegossen und durch einen Chor und ein Streichquartett aufgenommen und so perfekt in Szene gesetzt.
Anspieltipps sind das räudige und trotzdem eingängige 'Dead Silence', ich sag nur: Geballer und Gekeife meets hymnischen Chorus, und das ebenso fantastische 'Keep The Devil Away'. Beeindruckend ist auch die dunkel-bedrohliche Atmosphäre und die Spannung, welche hier erzeugt und über die gesamte Spieldauer erhalten wird.
Herausragend ebenso das bombastische und mit grandiosen Chören im Refrain ausgestattete 'Slumber Comes in Time' und das kurze, majestätische 'The Revelation' mit seinen hypnotischen "Stay Away"-Gesängen.
Fulminanter Zweitling, den man kaum besser machen kann, und den man eigentlich in voller Länge und am Stück genießen und auf sich wirken lassen muss. Da hätte ich gerne noch länger zugehört und so ist das Einzige, was ich zu bemängeln habe, die recht kurze Spielzeit. Für Fans von Dimmu Borgir und Cradle Of Filth genauso zu empfehlen wie für Angänger von Fleshgod Apocalypse oder Ex Deo bis hin zu Therion oder Sepcticflesh.
Michael Gaspar vergibt 9 von 10 Punkten