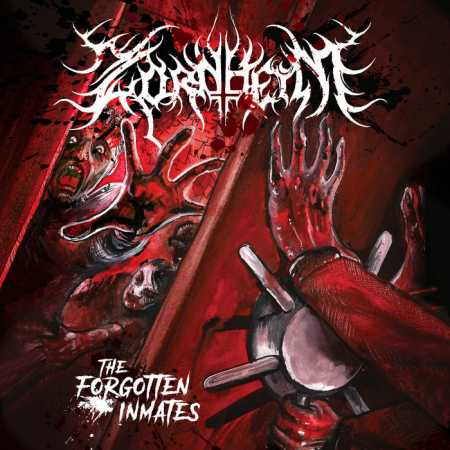 ZORNHEYM
Titel: THE FORGOTTEN INMATES (EP)
Spieldauer: 15:35 Minuten
VÖ: 03. November 2023
Mit seinen beiden ZORNHEYM Scheiben "Where Hatred Dwells And Darkness Reigns" (2017) und dem aktuellen Silberling "The Zornheim Sleep Experiment" (2021) und seinem kraftvollen, cinematischen und fesselnden Symphonic Extreme Metal hat der schwedische Bandgründer, Multi-Instrumentalist und Songwriter Zorn (ex- DARK FUNERAL / ex- Devian) uns in die verstörende Geschichte rund um die Grauen einer psychiatrischen Anstalt entführt.
Darin liegt nun auch der Link zum Titel des noch fehlenden dritten Puzzlestücks, der nun erscheinenden "The Forgotten Inmates" EP, mit fünf akustischen Interpretationen von Songs des packenden Zweitwerks sowie einer mitgelieferten Graphic Novel, welche die Geschichte weiter- und bis zum grausamen Ende des Experiments führt.
Die akustische Gitarren-/Streicherversion von `Keep the Devil Away´ beweist wie die weiteren Bearbeitungen zunächst einmal die Klasse der Songs und Arrangements, die auch in dieser reduzierten Besetzung und Darbietung bestens funktionieren. Der Song beschließt den 5-Tracker in einer weiteren Version mit französischen Lyrics (`Garde le Diable Éloigné´ (French Version)).
Der Track `Slumber Comes in Time´ liegt in einer gesangslastigen, mitreißenden Folkversion mit vermutlich schwedischen Lyrics vor, während es `Whom the Night Brings…´ in der Lockdownversion treibend, komplett reduziert und unplugged gibt, bevor `Corpus Vile´ acapella und leicht sakral angehaucht dargeboten wird.
Erhältlich sein wird der Kurzplayer in verschiedenen Editionen, die von der bereits erwähnten, atemberaubenden, im A4-Format gestalteten, 48-seitigen Graphic Novel begleitet und komplettiert werden, die uns einen Blick in das Leben der verschiedenen Insassen der "Zornheim-Anstalt" werfen lässt. Zum Leben erweckt werden diese einmal mehr durch Illustrationen der finnischen Künstlerin Anu Saari.
Die fünf Tracks sind musikalisch gelungen, vielseitig, sauber produziert und eine nette Beigabe zur eigenwilligen Fortsetzung in Form des wertigen Druckerzeugnisses, jedoch auch digital ohne dieses erhältlich.
Michael Gaspar vergibt 7,5 von 10 Punkten