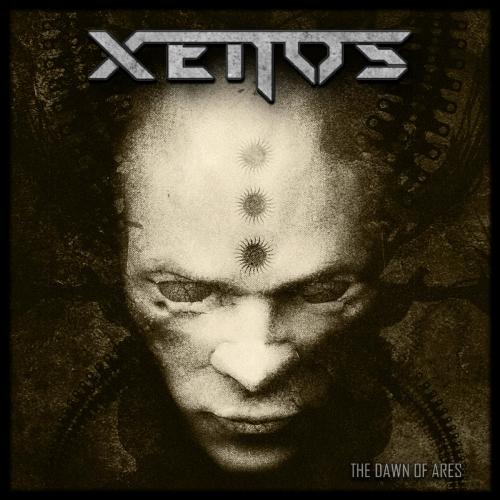 XENOS
Titel: THE DAWN OF ARES
Die Thrasher XENOS aus dem sizilianischen Agrigento haben sich erst im Jahre 2018 gegründet, was wahrscheinlich erklärt, warum ich bisher so gar nichts von Ihnen gehört habe.
Allerdings sind XENOS keine blutigen Anfänger, haben doch Teile der Band schon bei den italienischen Thrashern Eversin gezockt. Aber auch für gestandene Mucker legen XENOS ein beachtliches Veröffentlichungstempo vor, indem sie 2020 ihre Debütscheibe "Filthgrinder" veröffentlichten und jetzt schon mit dem Nachfolgewerk "The Dawn Of Ares" um die Ecke kommen.
Musikalisch inspirieren lassen sich die Italiener von Bands wie Annihilator und vor allem Xentrix. Sie drücken ihren Power Thrash durchaus gekonnt aus den Boxen und animieren mit Tracks wie dem mit einem coolen melodischen Riff unterlegten 'Circle Of Lies' – das mich irgendwie etwas an Forbidden erinnert -, dem treibenden Power Thrasher 'Shields' oder dem treibenden Rauswerfer des Albums 'The Healer' dazu, die Nackenmuskulatur auf Betriebstemperatur zu bringen.
Allerdings sind die Vocals von Bassist und Vocalist Ignazio Nicastro relativ eindimensional gehalten. Hier sollten XENOS überlegen nach zu bessern, um aus einer gelungenen Scheibe eine richtig gute werden zu lassen. Die Ansätze stimmen jedenfalls.
Ludwig Lücker vergibt 7,5 von 10 Punkten