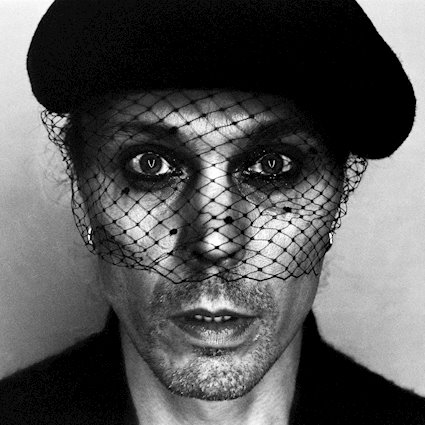 VV (VILLE VALO)
Titel: NEON NOIR
Spieldauer: 50:23 Minuten
VÖ: 13. Januar 2023
HIM Sänger VILLE VALO ist zurück mit seiner neuen Soloscheibe "Neon Noir". Zur Beruhigung aller HIM Fans. Der Sänger klingt noch genau wie zu alten Zeiten und wer damals die poppig , leicht angedunkelten Tracks von "Razorblade Romace" wie `Poison Girl` oder natürlich `Join In Death` abfeierte – und das waren wirklich nicht Wenige – wird wohl auch mit dem "Neon Noir" Material warm werden, vorausgesetzt Härte ist kein Kriterium.  Denn die zwölf mehr oder minder melancholischen Songs sind eingängig bis zum abwinken, bieten noch etwas weniger Härtegrad als HIM, dafür aber mehr elektronisch aufgemotzte Sounds und stellen sich ein wenig moderner rockend und musikalisch offener dar. Der Opener `Echolocate Your Love`, den es schon als Single gab oder Tracks wie das fluffig rockende `Salute The Sanguine` gehen noch als gute und vor allem radiotaugliche  Rocksongs durch aber bei einem geradezu niedlich und zuckertriefend schnulzende Song wie `Baby Lacrimarium` ist der alte Goth-affine Metaller (also ich) definitiv jenseits der Schmerzgrenze angekommen. Auch ein extrem sphärisch waberndes `Heartful Of Ghosts` kann mich genauso wenig wie die Auskopplung `The Foreverlost'  hinterm Ofen herlocken.
Aber Menschen wie meine Wenigkeit, gehören wohl auch nicht zur Zielgruppe denn immerhin propagiert der Finnische Mädels- bzw mittlerweile Frauenschwarm hier seinen glattpolierten "Love Rock", der für die einen ein nostalgischer Trip in die 90er sein dürfte, für die jüngeren ein neuer "Romantic Rocker" im halbdunklen Antlitz.
Fazit: Für ehemalige Fans bestimmt geeignet, mich haut diese Goth-Pop Scheibe nicht gerade um.
Sven Bernhardt vergibt 6,5 von 10 Punkten