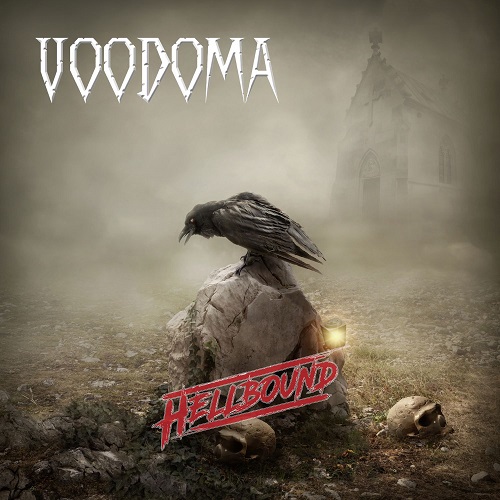 Spieldauer: 38:32 Minuten
Das Düsseldorfer Quartett VOODOMA ist bereits seit 2002 aktiv und kredenzt auch auf dem neuen Longplayer "Hellbound" eingängigen, melodischen Dark Rock mit Gothic Metal Einflüssen. Aber auch Dark Wave und elektronische Elemente sind Teil des Sounds, so dass sich eine weite Range von Rock- und Metalfans angesprochen fühlen darf.
Ein Großteil der zehn neuen Tracks sind solide, eingängige dunkel-elektronische Rocksongs mit mehr oder weniger hartem Riffing und eingängigen Refrains, doch einige Stücke ragen heraus. 'Where Is The Light In You' und 'Save Me' sind zwei besonders gelungene Exemplare dieser Gattung der Dark Rock-Ohrwurm.
Das epische 'Salems Hell' überrascht mit weiblichen Vocals, einem ausgereiften Arrangement, Chören und einem Gitarrensolo und gehört damit definitiv zu den Höhepunkten der Scheibe. Weitere Anspieltipps sind der treibende Titelsong, das massiv-hymnische 'Into The Deep' und das abschließende 'Sandman', welches mit seiner Rhythmik und den harten Riffs sowie charakteristischen Vocals an die Deathstars erinnert.
Insgesamt ein überzeugender, wenn auch nicht herausragender Silberling mit zehn gutklassigen Stücken für Fans von Type O Negative, Sisters Of Mercy, Unto Others, Mono. Inc, Lord Of The Lost aber auch HIM, The Cure und Unheilig am soften und Rammstein oder Paradise Lost am härteren Ende der Skala.
Michael Gaspar vergibt 7 von 10 Punkten