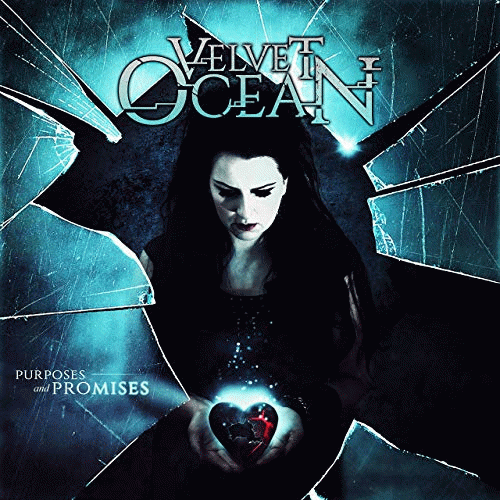 VELVET OCEAN
Titel: PURPOSES AND PROMISES
Label: WARNER MUSIC FINLAND
Spieldauer: 41:56 Minuten
Mit dem Septett VELVET OCEAN stellt sich eine finnische Band mit ihrem Debüt-Album "Purposes And Promises" vor. Die in Oulu beheimatete Band ist in Sachen Alternative Melodic Metal unterwegs und bringen mit Riitu Ronkainen female vocals zu Gehör.
Die Band legt großen Wert auf Atmosphäre und Emotionen, die sie mit ihrer Musik und dem Gesang zum Ausdruck bringen. So ist das episch und emotional arrangierte 'Butterfly' mein exemplarisches Beispiel für das Zusammenspiel der zuvor genannten Kernelemente, die mit der Musik zum Hörer transportiert werden sollen. Tastenklänge und sinfonische Elemente unterstreichen diese Intention und verwandeln den Song zu einem ergreifenden, packenden Musikstück.
Bei all der Atmosphäre und Emotion, die mit einer ergreifenden Attitüde versehen ist, darf sich der Hörer dennoch auf knackige Gitarren und den ein oder anderen Ausflug in härtere Gefilde freuen. Riitus Gesang verleiht den Songs und dem Album seinen ganz besonderen Reiz, wobei ihre Stimme für ein zusätzliches Momentum sorgt.
"Purposes And Promises" ist eins dieser Debüts, welches sofort einschlägt und einen anfixt. Treffen VELVET OCEAN mit ihrer Musik auch nur ansatzweise euren Geschmack, hört unbedingt rein, denn als Geheimtipp kann ich sie euch nur wärmstens ans Herz legen.
Robert vergibt 9 von 10 Punkten