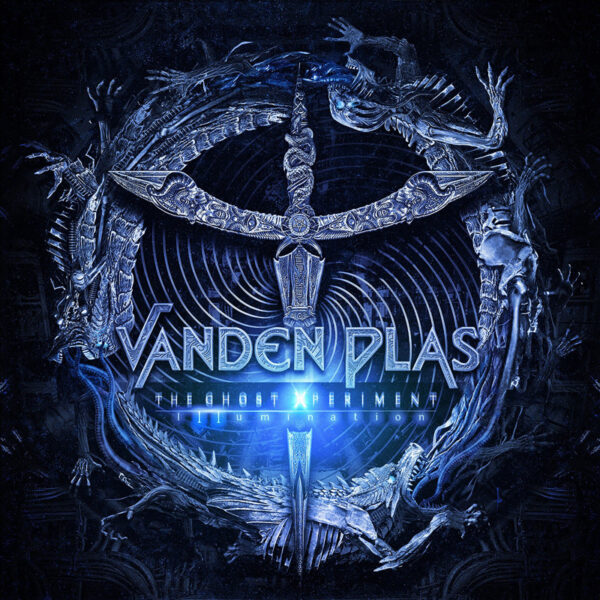 VANDEN PLAS
Titel: THE GHOST EXPERIMENT - ILLUMINATION
Spieldauer: 61:00 Minuten
Mit "The Ghost Experiment" haben sich VANDEN PLAS ein äußerst ambitioniertes Projekt in Form eines zweiteiligen Konzeptalbums vorgenommen. Teil 1 erschien letztes Jahr mit dem Zusatz "Awakening". Nach dem Erwachen folgt nun mit "Illumination" also die Erleuchtung. Nun ist so etwas für die Konzeptalbum- und Theater-erprobten Pfälzer wirklich kein Neuland und so bewegen sie sich wie gewohnt sicheren Fußes zwischen verschachtelten Songstrukturen und eingängigen Melodien.
Gleichwohl will der Funke diesmal nicht so überspringen wie beim Vorgänger. Dabei geht es mit 'When The Word Is Falling Down' gewohnt schmissig los. Auch das bereits vorab veröffentlichte 'Under The Horizon' packt einen noch mit seinem fetten Riff, aber dann flacht das Album mit den drei folgenden Acht-Minütern leider ein wenig ab. Dabei lassen die Jungs auch hier ihr Können immer wieder aufblitzen und beweisen, dass sie sich hinter Genregrößen wie Dream Theater oder Symphony X nicht verstecken müssen. Aber irgendwie packt einen das Ganze nicht so, sind die Hooks nicht so zwingend wie bei "Awakening".
Mit 'The Ourboros' hat man allerdings noch einen Pfeil im Köcher, der wieder voll ins Schwarze trifft. Der 13-minütige Longtrack startet besinnlich mit Piano, Streichern und Andys Schmusegesang. Dann leitet Stephan mit einem wunderschönen Harmonysolo ein wahres Feuerwerk ein, dass bis zum Ende so ziemlich alles abfackelt, was VANDEN PLAS ausmacht: Ein übergroßer Spannungsbogen unter dem sich fünf großartige Musiker nach Belieben austoben.
Mit 'Ghost Engineers' folgt eine liebliche Ballade, bevor der etwas gewöhnungsbedürftige Bonus Track 'Krieg Kennt Keine Sieger' ein für VANDEN PLAS-Verhältnisse eher durchwachsenes Album abschließt. Allerdings liegt die Messlatte bei den Betzebuben auch verdammt hoch.
Alex Fähnrich vergibt 7,5 von 10 Punkten