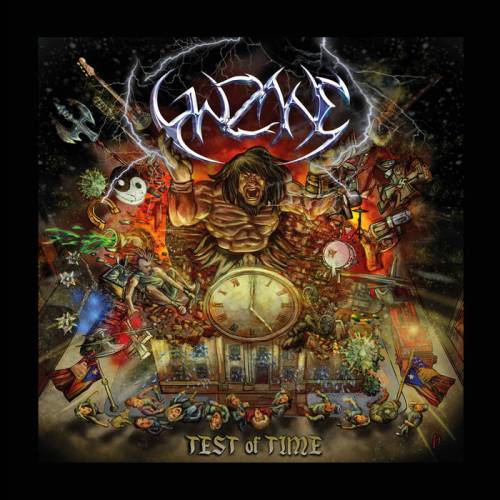 UNZANE
Titel: TEST OF TIME
Spieldauer: 29:56 Minuten
Metal Bands aus Mittel- und Südamerika stellen ja mittlerweile keine Exoten mehr dar. Dies ist auch bei UNZANE nicht der Fall, trotz ihres Ursprunges aus dem sonnenverwöhnten Puerto Rico.
Die vier Herren aus San Juan musizieren relativ unbemerkt von Europa schon seit einundzwanzig Jahren und bringen mit "Test Of Time" bereits ihr drittes Langeisen heraus, plus zweier EP's. Langeisen ist hier zwar etwas übertrieben, aber das wollen wir jetzt mal nicht so genau betrachten.
Das Quartett zockt ne Mischung aus Heavy Metal und Thrash Metal. Fette Riffs, ordentliche Grooves und auch die bei aller nötigen Härte notwendigen Melodien sind auf dem aktuellen Dreher vorhanden.
Empfehlen kann ich euch das groovende, rockige aber dennoch hymnische 'Braveheart Warriors', das melodisch stampfende 'Life Expectancy' und das melodisch groovige 'Evolution'. Diese lege ich euch ans stahlharte Herz, um einen Eindruck von der Band zu bekommen.
Ob UNZANE mit dem aktuellen Dreher den wirklichen "Test Of Time" bestehen, wird uns dann die Zukunft zeigen; ne kurzweilige Platte haben sie jedenfalls vorgelegt.
Ludwig Lücker vergibt 7 von 10 Punkten