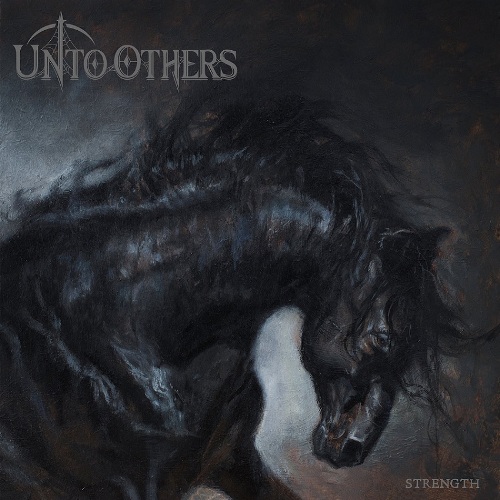 UNTO OTHERS
Titel: STRENGTH
Spieldauer: 46:16 Minuten
Die junge Band Idle Hands aus Portland hatte letztes Jahr ein vielbeachtetes Debüt vorgelegt, dass auf eine große und begeisterte Hörerschaft traf – mich eingeschlossen-, mussten sich danach aber umbenennen. Nun denn, aus Idle Hands wird UNTO OTHERS, sonst ändert sich nix…..gut, passt bei Twix besser.
Doch musikalisch gab es durch die Umbenennung, warum auch, keine große Änderungen. Der gekonnte Stilmix von traditionellem Heavy Metal, Goth, Post Punk und Death Rock gelingt auch auf "Strength". Allerdings hat die Band härtetechnisch bei einigen Tracks wie dem Opener 'Heroin' zugelegt, was der Mucke von UNTO OTHER aber gut zu Gesicht steht.
Demgegenüber stehen gewohnt melodische Rocker wie 'Downtown', No Children Laughing Now', 'Just A Matter Of Time', 'Summer Lightning'oder 'Instinct', die von dem Metal/Goth Mix leben. Aber auch das Gaspedal beherrschen die Jungs wie bei dem schnellen 'Why'. Selbst das Pat Benatar Cover 'Hell Is For Children' passt in das Gesamtkonzept als wäre es ein eigener Track, während ihr eigenes 'When Will Gods Work Be Done' sich fast schon anhört wie ein New Model Army Cover.
Als Gesamtwerk kann mich "Strength" absolut überzeugen und enthält weiterhin alle Trademarks, die der Band noch eine große Zukunft bescheren könnten….hoffentlich jetzt mal mit gleichbleibendem Namen…..
Ludwig Lücker vergibt 9 von 10 Punkten