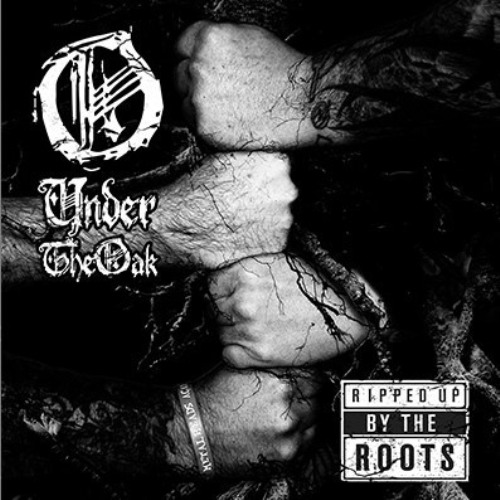 UNDER THE OAK
Titel: RIPPED UP BY THE ROOTS
Spieldauer: 58:13 Minuten
Die Truppe aus Norwegen existiert erst seit dem Jahre 2017, auch wenn man attestieren muss, dass die Jungs auf den Promofotos nicht unbedingt nach jungem Gemüse aussehen. UNDER THE OAK hat sich eigentlich zusammen gefunden, um als Freunde die Mucke zu zocken, die ihnen am besten gefällt. So entstand eine Tribute Band, die ihre Faves von Bands wie Exodus, Testament oder Flotsam And Jetsam ehrte, indem sie deren Tracks coverte.
Nachdem dann eigene Tracks hinzu kamen, hat man diese auf vorliegenden Rundling gebannt und diesen den durchaus passenden Titel "Ripped Up By The Roots" gegeben, denn ihren Thrash Wurzel frönen die Jungs hier gekonnt.
Mit ihren sägenden Riffs und den mittelhohen, eher schreienden Vocals – was in diesem Zusammenhang nicht negativ gemeint ist, sonder die Power der Songs passend ergänzt – ballern uns die Jungs hier Thrasher wie den Galoppel Mid Tempo Banger 'Chaos In The Pit' mit seinem gelungenen hymnischen Part, den überwiegend schnellen, mit einem schleppenden Part aber abwechslungsreich gestalteten 'The Fountain', dem fetten Mid Tempo Banger 'Butterflies And Unicorns' mit seinem pumpenden Up Tempo Part und dem fetten Banger 'Terror And Violence' um die Ohren, dass es sich gewaschen hat.
Mit zwei Cover Songs beenden UNDER THE OAK gemäß ihrer Vergangenheit diese Scheibe. Dabei ist der Candlemass Track 'Solitude' aufgrund der gänzlich anders gearteten Vocals eher so semi gut, das Exciter Cover 'Pounding Metal' steht ihnen allerdings gut zu Gesicht.
Gelungenes Debüt.
Ludwig Lücker vergibt 8 von 10 Punkten