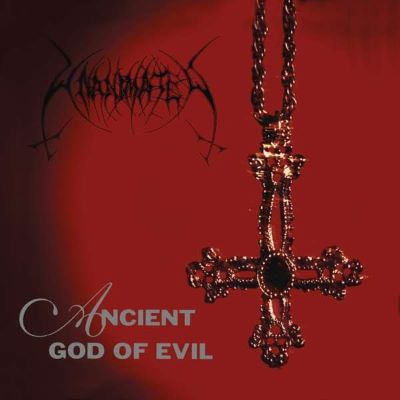 UNANIMATED
Titel: ANCIENT GOD OF EVIL
Spieldauer: 39:12 Minuten
Im Zusammenhang mit UNANIMATED spricht man einerseits von einer Band, die den schwedischen Death Metal mitgeprägt hat und andererseits die für den Black Matel typische Rohheit verkörpert. Diese Mischung aus oldschool und Schwedentod machen UNANIMATED so besonders und wichtig für das Genre. Die Schweden selbst sind sich der Klasse von "Ancient God Of Evil" bewusst und haben die Scheibe nun folgerichtig wiederveröffentlicht.
Doch nicht nur diese bereits in 1995 veröffentlichte Scheibe, sondern auch das nach der Wiedervereinigung herausgebrachte Album "In The Light Of Darkness" (2009) bekommt eine weitere Chance, eure Gunst zu erobern. Auch dieses Album gehört zu den absoluten Highlights den Genres und im Backkatalog der Band, so dass es eigentlich keine Frage, seine Sammlung spätestens jetzt zu vervollständigen.
Dazu hat Band erst jüngst ihre Fans in Verzückung versetzt und erklärt, dass sie im August mit der Aufnahme eines neuen Albums beginnen wird. 14 neue Songs dürft ihr dann auf dem neuen, vierten Album der Band erwarten. Das Veröffentlichungsdatum steht noch nicht fest, geplant ist aber, es Ende diesen, spätestens Anfang nächsten Jahres zu veröffentlichen. Gleichzeitig arbeitet man an einem Webstore, der wohl im Herbst an den Start gehen wird.
Zur Komplettierung darf man sich auch auf die Neuauflage des Debüts "In The Forest Of The Dreaming Dead" freuen, dessen Veröffentlichung sich leider ungeplant verzögert hat. Bis dahin darf man sich mit den anderen beiden Alben, die selbstverständlich Pflichtkäufe darstellen, vergnügen. Weniger als die Höchstnote zu zücken, würde dem Album absolut nicht gerecht werden.
Robert vergibt 10 von 10 Punkten