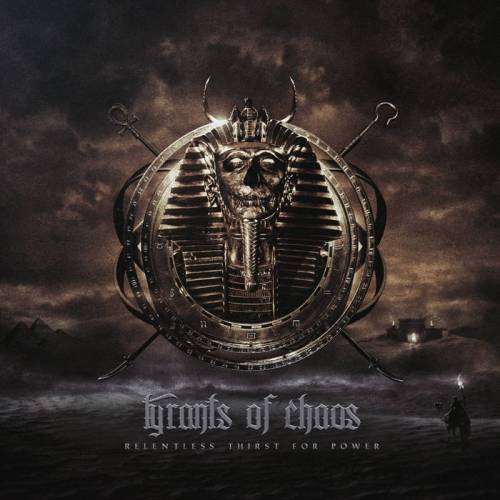 TYRANTS OF CHAOS
Titel: RELENTLESS THIRST FOR POWER
Spieldauer: 46:55 Minuten
VÖ: 19. August 2022
Kanada ist immer wieder ein Hort sowohl für traditionelle als auch für Thrash Metal Bands. Ob es daran liegt, dass aufgrund des rauen Klimas junge Leute eher die Musik entdecken und sich ihr widmen? Mag sein, oder vielleicht auch an den vielen positiven Vorbildern, welche Kanadas Musikszene so aufweisen kann.
TYRANTS OF CHAOS gehören eher zu ersteren Sorte Bands. Ihre Mucke steht ganz klar in der Tradition von Bands wie Judas Priest, sie haben jedoch tatsächlich auch einen kleinen Schuß klassischen Teutonen Stahls und eine Prise an Power Thrash in ihrer grundsoliden Spielweise vorzuweisen.
Die rauen, mittelhohen Vocals passen hier gut ins Bild und geben Tracks wie dem treibenden, aber hymnischen Banger 'Skull Crusher', dem zwischen Up Tempo und hymnischen Mid Tempo wechselnden 'Slay The Hostages' und der stampfenden Abschlußhymne 'Lucky Dog' den passenden Feinschliff.
Da auch die Produktion angenehm analog klingt, kann ich hiermit das dritte, aktuelle Langeisen "Relentless Thirst For Power" der Band aus Alberta ruhigen Gewissens jedem traditionellen Headbanger ans Herz legen.
Ludwig Lücker vergibt 7,5 von 10 Punkten