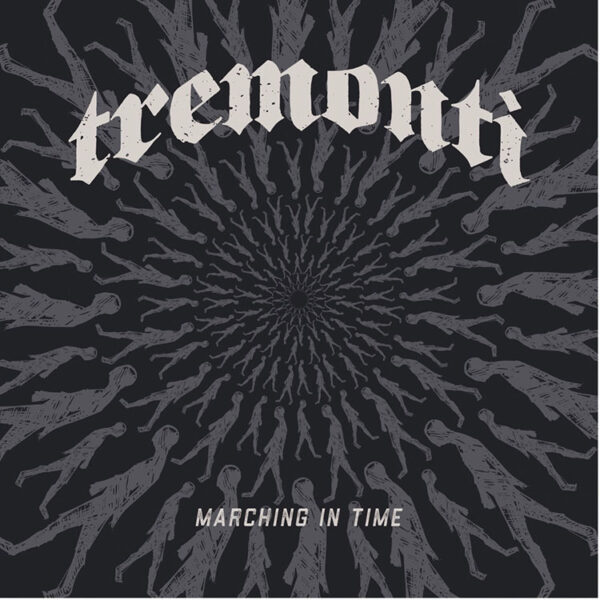 TREMONTI
Titel: MARCHING IN TIME
Spieldauer: 58:53 Minuten
"Marching in Time" ist bereits das fünfte Solo-Album des Creed- und Alter Bridge-Gitarristen Mark TREMONTI. Stilistisch gibt es dabei eine Mischung aus Metal, Hard Rock, Grunge und Alternative auf die Ohren.
Dabei zaubert der US-amerikanische Saitenhexer vor allem eine überraschend und beeindruckend variable und kraftvolle Gesangsleistung aufs Parkett. Aber natürlich können sich auch die Kompositionen und Melodien, vor allem aber die vielen packenden Soli absolut hören lassen.
Naturgemäß würde ein Großteil der Songs zu einer seiner Hauptbands passen, aber es gibt Ausnahmen wie das treibende 'Would You Kill', das nach älteren Stone Sour tönt. Mit der fantastischen Single 'Now And Forever' und dem grandiosen Titelsong sind dem 47-Jährigen aus Detroit sogar zwei wahrhaftige Ohrwürmer gelungen.
Ein Händchen für packende, eingängige Refrains beweist er auch beim eher ruhigen 'Let That Be Us'. Weitere Highlights sind die Power-Ballade 'Under The Sun', die verhalten startet und dann mit Dynamik und Energie überzeugt, und das zuerst ein wenig sperrige, dann hymnische 'Bleak'.
Zwar erreichen nicht alle Tracks die Qualität der genannten Songs, aber dennoch haben wir es hier mit einem sehr guten Dreher zu tun, der sich durch gutes, abwechslungsreiches Songwriting, packende Riffs und Soli sowie schicke Melodien, einige Highlights und eine grandiose Gesangs-Performance auszeichnet.
Michael Gaspar vergibt 8 von 10 Punkten