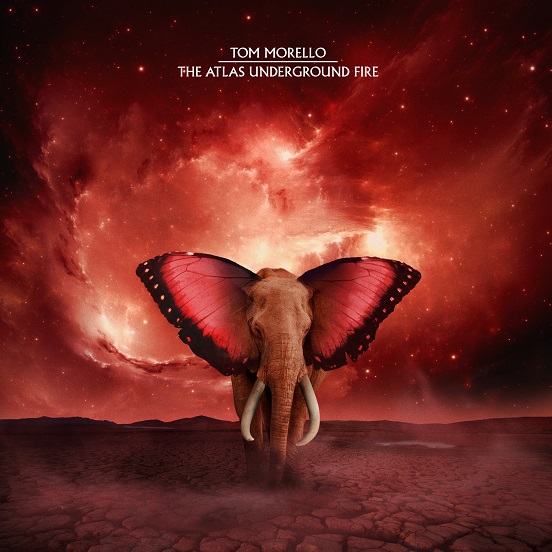 TOM MORELLO
Titel: THE ATLAS UNDERGROUND FIRE
Spieldauer: 46:36 Minuten
Mit seinem ersten Soloalbum "The Atlas Underground" überraschte und beeindruckte Rage Against The Machine- und Audioslave-Gitarrist TOM MORELLO 2018 Publikum und Kritiker gleichermaßen. Nun ist es also Zeit für den Nachfolger "The Atlas Underground Fire" für dessen Produktion der US-Amerikaner während des Lockdowns jede Menge prominenter Kollegen zu Kollaborationen ermunterte.
Darunter poppige Acts wie das Duo Phantogram, die US-Rapper/Sänger Mike Posner und grandson, Sängerin phem aus LA und DJ/Produzent Protohype. Diese Kollaborationen wollen wir hier mal außen vor lassen und uns auf die annähernd rock-/metalaffinen Stücke konzentrieren.
So transportieren Bruce Spingsteen und Eddie Vedder (Pearl Jam) sowie ein fetziges Gitarrensolo des Meisters die AC/DC-Hymne 'Highway To Hell' in die Gegenwart. Im Folgenden verwandelt Morello gemeinsam mit Bring Me The Horizon 'Let´s Get The Party Started', einen The Nightwatchman-Song (ein weiteres Soloprojekt des Saitenhexers), in eine anarchisch-wilde, zeitgemäße Hymne.
Bei 'The War Inside', gemeinsam mit Singer/Songwriter und Country-Gitarrist Chris Stapleton, geht es naturgemäß etwas entspannter zu, bevor Damian Marley, Reggeaton und jede Menge elektronische Elemente mit 'The Achilles List' einen weiteren, politischen The Nightwatchman-Track veredeln. 'Save Our Souls' schließlich, eine zeitgemäße, elektronische Hardcore-Hymne, wird zusammen mit Refused-Frontmann Dennis Lyxzen performt.
Hochinteressante, moderne Scheibe, die vom geneigten Metalfan allerdings einen enormen Blick über den Tellerrand bzw. fast bis auf den Nebentisch erfordert und in Teilen fast poppig und in anderen extrem elektronisch ausgefallen ist.
Michael Gaspar vergibt 7 von 10 Punkten