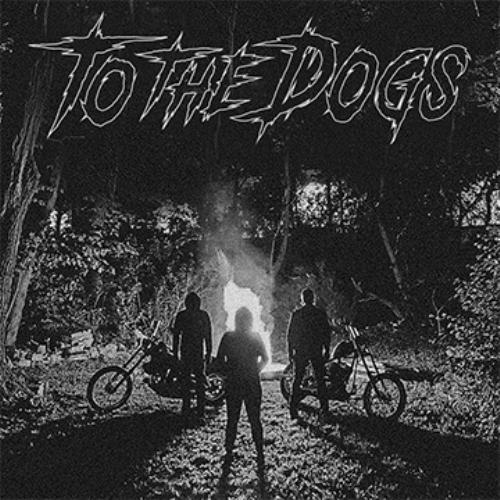 TO THE DOGS
Titel: TO THE DOGS
Wenn die Mucke von TO THE DOGS das erste Mal aus den Speakern schallt, denkt man eigentlich sofort daran, dass dies nur eine Kapelle aus Südamerika sein könnte.
Falsch, denn auch wenn der Black Thrash mit Crust Einschlag prädestiniert zu sein scheint für den südlichen Bereich des amerikanischen Kontinents, hausen TO THE DOGS in Milwaukee; nordamerikanischer geht kaum. Das Trio veröffentlicht auf seinem ersten Demo drei Tracks, deren Zielrichtung eingangs dieser Besprechung ja schon definiert worden ist.
'Virus' ist ein tiefer gestimmter Up Tempo Black Thrasher, der ordentlich ins Mett haut, gefolgt von der schnellen Bandhymne 'To The Dogs'. Zum Abschluß gibt es dann noch grooviges Mid Tempo bei 'Prowler', so dass für ordentliche Abwechslung gesorgt ist.
Zwar krankt das Demo etwas an dem dumpfen Sound, aber für eine Eigenproduktion ist das schon okay. Genre Fans sollten rein hören; zwar sind die Jungs aus Wisconsin noch nicht der ersten Garde zu zu rechnen, aber für gute Unterhaltung sorgen sie durchaus.
Ludwig Lücker vergibt 7 von 10 Punkten