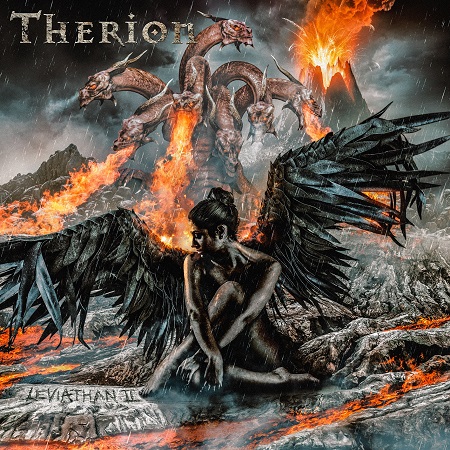 THERION
Titel: LEVIATHAN II
Label: NUCLEAR BLAST RECORDS
Spieldauer: 53:26 Minuten
VÖ: 28. Oktober 2022
Die schwedischen Symphonic/Operatic Metaller rund um Mastermind Christofer Johnsson (Gitarre, Keys, Programming) präsentieren den schlichtweg "Leviathan II" benannten "Leviathan"-Nachfolger.
Und bei dem talentierten, produktiven Sechser weiß man wie beim 2020er Vorgänger, was man bekommt, nämlich epische Soundwände und mit üppigen Chören und fetten Orchestrierungen ausstaffierte, mitreißende Kompositionen.
Nummern wie die großartige Vorabauskopplung `Litany Of The Fallen´, das eher ruhige `Lunar Coloured Fields´ und das schnelle, mit orientalischen Referenzen gespickte `Marijin Min Nar´ sind feinste und hochwertigste Symphonic Metal Unterhaltung und werden von Vokalistin Lori Lewis und Tenor Thomas Vikström, oft auch im Zusammenspiel, fantastisch gesungen.
Apropos Zusammenspiel: zu bewundern im beinahe poppigen `Caven Cold As Ice´ sowie in der Single mit Ohrwurmgarantie `Codex Gigas´ mit hymnischem (männlichen) Chorus. Der letzte "normale" Track der Scheibe ist mit `Pazuzu´ gewissermaßen der perfekte THERION Song, der nochmals alle Trademarks und die gesamte kompositorische Klasse mit einem Haufen Eingängigkeit kombiniert, wenn dieses Mal Vikström die Strophen übernimmt und von Chören und einem packenden Solo umgarnt wird.
Den Kracher gibt es als Draufgabe nochmal in einer epischen AOR-Version als einen von zwei Quasi-Bonus-Tracks; ebenso wie eine tatsächlich etwas reduzierte und auf den Gesang fokussierte "Alternative Vocals Version" des kurzen, choralen Openers `Aeon Of Maat´.
Kritiker werden das "Leviathan II" Material vermutlich als berechenbar und gleichförmig bezeichnen, der Verfasser dieser Zeilen adelt das Ganze als kompakt, eingängig, mitreißend und wie aus einem Guss sowie mit sofortigem und höchstem Unterhaltungs- und Wiedererkennungsfaktor versehen.
Michael Gaspar vergibt 8,5 von 10 Punkten