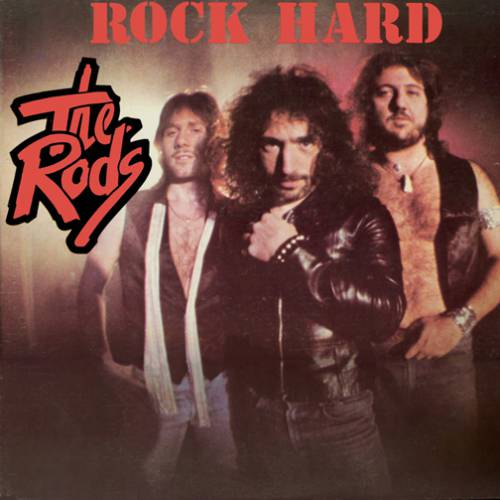 THE RODS
Titel: ROCK HARD
Spieldauer: 36:55 Minuten
THE RODS sollten wohl jedem Hard Rock/Metal Fan ein Begriff sein, denn die Herren gehören zum Urgestein der amerikanischen Szene. Gerade Carl Canedy und David "Rock" Feinstein – ein Cousin Dio's  – bildeten das Gerüst und sind für die Szene musikalisch und produktionstechnisch von hohem Stellenwert.
High Roller bringen nun einen Re-Release des allerersten Albums der Jungs aus dem Jahre 1980 heraus, was sowohl Artwork technisch als auch musikalisch natürlich noch nicht an die späteren Releases heran kommt.
"Rock Hard" hat noch viele bluesige und auch Boogie mäßige Einflüsse im Songwriting. Dennoch haben sie mit dem Boogie Rocker 'Sit Down Honey' – übrigens ein Elf Cover; hier schließt sich der Kreis wieder mit Dio -, dem flotten Rocker 'Get Ready To Rock'n Roll' und dem schnelleren 'Crank It Up' schon gute Songs am Start. Allerdings haben spätere Alben hiervon eine höhere Dichte.
Für Sammler und "junge Leute", welche die Anfänge der Szene entdecken möchten aber nicht uninteressant.
Ludwig Lücker vergibt keine Bewertung