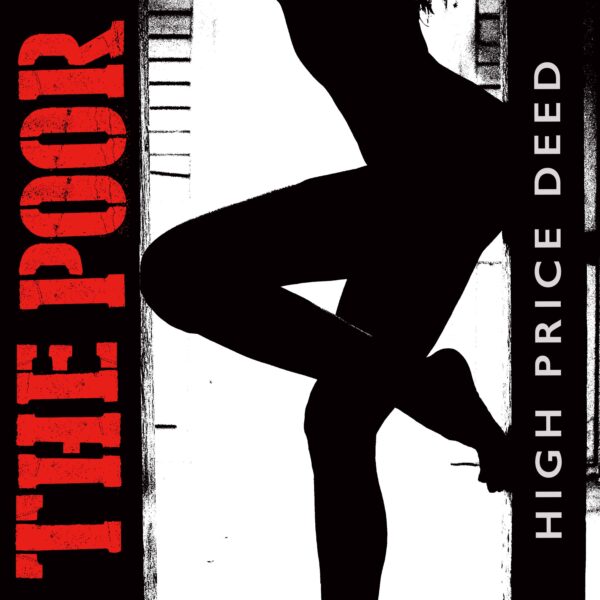 THE POOR
Titel: HIGH PRICE DEEP
Label: Reckless Records/ Believe
Spieldauer: 46:20 Minuten Minuten
VÖ: 03. Februar 2023
THE POOR sind zurück. Nach 13 Jahren präsentieren die Aussies wieder eine Scheibe mit schmutzigem down-under Rock 'n' Roll, der mächtig Potenzial hat. Ihre Platte "High Price Deed" knüpft an die alten Scheiben an und schafft es diese zu übertrumpfen. Hier klappt es, den Live-Power aufs Vinyl zu bannen. Gleich der erste Song 'Payback's A Bitch zeigt´ wo es lang geht. Dreckiger metallischer Rock 'n' Roll mit prägnanten Gitarrenparts.
Wenn man die Geschichte von THE POOR betrachtet, sieht man, auf welchem langen Wege sie sind: The Poor kamen aus der Aussieprovinz Darwin und unterzeichneten Anfang der 90er Jahre einen weltweiten Plattenvertrag. Ihr 1994er-Debütalbum "Who Cares" stieg auf Platz drei in die ARIA-Charts ein. Die Single 'More Wine Waiter Please´ war ein Top 10 Hit zu Hause und ein Top 30 Hit in Billboards Mainstream Rock Charts in den USA. Daraufhin tourte die Band unermüdlich. Sänger Skenie betiltelte die Band selbst als Live-Band, die das am besten kann: Auftreten. Musik machen. Die Leute begeistern. Noch bevor sie eine Platte veröffentlicht hatten, hatten THE POOR nach eigenen Angaben drei Tour-Vans in Australien in die Luft gejagt. Sie tourten mit AC/DC, Kiss, Van Halen, Alice In Chains und den Scorpions. Nach einer Show mit AC/DC wurde Skenie von Brian Johnson begrüßt, der angeblich sagte: "Hör zu, Sohn. Wenn ich jemals die Grippe bekomme, kannst du für mich einspringen?" Wir wissen, dass es dazu nicht kam.
Nachdem THE POOR in den 90er Jahren das Publikum auf der ganzen Welt gerockt hatten, machten sie im Jahr 2000 eine Pause, um dann erst wieder 2008 für eine Tour mit W.A.S.P. die Instrumente umzuschnallen.
Nun war es 2022 für das Quartett wieder an der Zeit sich nach langen Jahren musikalisch zu betätigen. Sie lieferten im Februar 2023 ihr bestes Album "High Price Deed"mit mächtig Headbankpotential ab. The POOR 2023 sind Skenie am Gesang, Matt Whitby am Bass, Gavin Hansen am Schlagzeug und Daniel Cox an der Gitarre.
"High Price Deed" beginnt mit einer reißenden Geschichte über Vergeltung und Rache mit dem ersten Song 'Payback's A Bitch´, gefolgt von den anderen kraftvollen Singles des Albums 'Cry Out´, 'Let Me Go´ und 'Take The World´. Zum Songwriting erklärt Skenie ganz im Sinne der großen AC/DC: "If it's got no balls, we'll scrap it. If it's got no class, we'll scrap it. If it's too classy, we'll scrap it."
"High Price Deed" ist unbestreitbar der Sound von THE POOR, der zu den Aussies passt: Laut, stolz und 100% Oz Rock!
Oliver Kämpf vergibt 7,5 von 10 Punkten