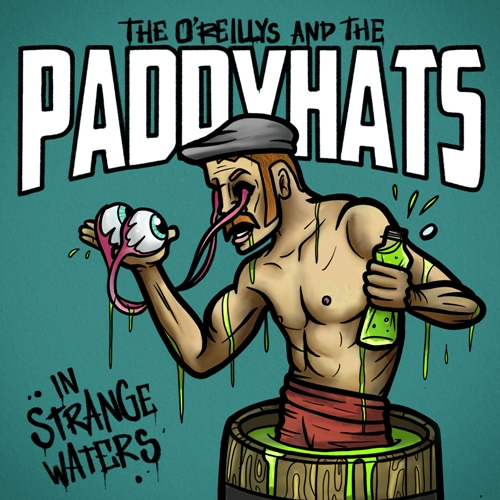 THE O'REILLYS AND THE PADDYHATS
Titel: IN STRANGE WATERS
Ich mag die THE O'REILLYS AND THE PADDYHATS aufgrund der Tatsache, dass die Truppe eine kurzweilige und interessante Variante des Irish Folk Punks zockt und dabei eine Menge Energie einbringt und auch frei setzt.
Zum Zehn-Jährigen Bestehen der Band haben sie sich jetzt daran gesetzt und neun ihrer Songs um zu arrangieren und in ein neues Soundgewand zu kleiden. Dabei zeigen sie hier eine enorme Bandbreite an Sounds, von Pop, Ska, Shanty und Barbershop und gefallen mir dabei……recht selten.
Lediglich ihre Folk Rock Version mit Ska Einfluß von 'Light Up' – der einzige neue Song -und 'Barrels Of Whiskey' finde ich persönlich gelungen, die meisten anderen Versionen allerdings um Längen schlechter als die Originale.
Die Intention der Scheibe verstehe ich, die Umsetzung erfordert allerdings eine gehörige Portion "Open Mind". Auch Fans der Band sollten erst einmal ein vorsichtiges Ohr riskieren.
Ludwig Lücker vergibt keine Bewertung