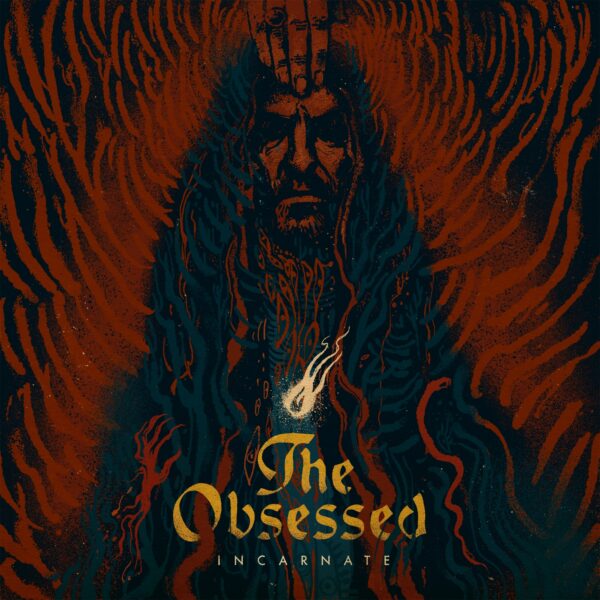 THE OBSESSED
Titel: INCARNATE (ULTIMATE EDITION)
Label: BLUES FUNERAL RECORDINGS
Spieldauer: 81:14 Minuten
Der Schock des vollkommen überflüssigen "Live At Big Dipper"-Bootlegs hängt mir noch in den Kleidern. Daher löste die Ankündigung einer weiter THE OBSESSED-Veröffentlichung über Blues Funeral Recordings meinerseits zunächst einmal keine Freudensprünge aus. Jedoch verhält es sich mit "Incarnate" durchaus anders. Die ursprünglich 1999 erschienene und danach von Southern Lord noch einmal neu aufgelegte und um fünf Songs erweiterte CD-Compilation von raren Demoaufnahmen erscheint anlässlich des Record Store Day als edles (und nicht eben günstiges) Gatefold Vinyl sowie digital – CD-Sammler schauen in die Röhre. Neben einem neuen, durchaus schicken Artwork hat Wino Linernotes zu allen Tracks verfasst; ein angesichts der insgesamt 20 Songs durchaus umfangreiches Unterfangen.
Im Vergleich zur erweiterten Southern Lord-Version hat man auf der dritten Vinylseite noch "No Blame" (1982er Demo), "Neatz Brigade", eine Liveversion von "Endless Circles" sowie "Hiding Mask" (auf "Lunar Womb" veröffentlicht) untergebracht. Das die D-Seite eröffnende "Streetside" war auf der Vorgängerversion als Video mpeg vertreten. Musikalisch lässt Wino hier mit seiner meiner Meinung nach mit Abstand besten eigenen Band wenig anbrennen: Stücke wie "Yen Sleep", "Inside Looking Out" oder "Field Of Hours" lassen das Herz eines jeden (nicht nur) Maryland-Doomers höherschlagen und haben mit ihrer melodischen Coolness zahlreiche Nachahmer wie etwa Naevus inspiriert. Andere Songs wie der "Peckerwood Stomp" und selbstredend das namensgebende "Spirit Caravan" selbst lassen zudem den Übergang zum groovebetonteren Folgeprojekt deutlich werden. Die ebenfalls inkludierte1983er EP hingegen macht die Entwicklung THE OBSESSEDs weg von den Punk- und Hardcore-Wurzeln hin zum Signature-Sound greifbar.
Insgesamt also ein absolut lohnender Rerelease, der eben nicht bloß musikalische Ausschussware vereint, sondern echte Perlen zu bieten hat. Allerdings muss man sich gut überlegen, ob man dafür 40 Euro hinblättern möchte. Ausverkauft sein wird diese Pressung dennoch sehr schnell.
A1 Yen Sleep
A2 Concrete Cancer
A3 Peckerwood Stomp
A4 Inside Looking Out
A5 Mental Kingdom
B1 Sodden Jackal
B2 Iron & Stone
B3 Indestroy
B4 Mourning
B5 Spirit Caravan
B6 Skybone
C1 On The Hunt
C2 No Blame
C3 Neatz Brigade
C4 Hiding Mask
C5 Endless Circles (live)
D1 Streetside
D2 Climate Of Despair
D3 Decimation
D4 Fears Machine
D5 Field Of Hours
Patrick Müller vergibt keine Bewertung