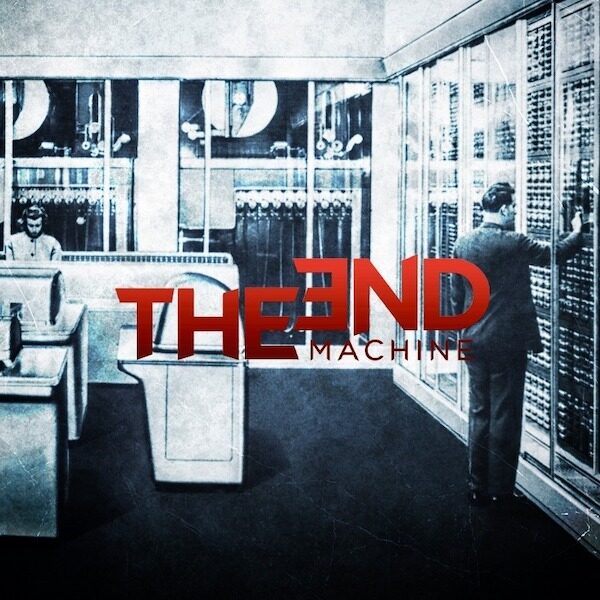 THE END MACHINE
Titel: PHASE 2
Spieldauer: ca.57:00 Minuten
Die Veteranen THE END MACHINE haben nach dem 2018er Debüt jetzt ihr zweites Album "Phase2" herausgebracht. Das Lineup besteht aus den Dokken Mitgliedern George Lynch und Jeff Pilson sowie Sänger Robert Mason, der seine Brötchen bei den ebenfalls nicht grad unbedeutenden Warrant und Lynch Mob eingesungen hat. Dokken Drummer Mick Brown hat sich inzwischen zurückgezogen und wird durch seinen Bruder Steve Brown ersetzt. Also, an Star-Besetzung soll es der Band nicht mangeln:
Tatsächlich baut die Musik nicht mehr nur auf den erdig bluesigen Hard Rock des Debüts, sondern zeigt THE END MACHINE wieder näher am klassischen Dokken Sound. Nach dem Intro macht der Upbeat Rocker 'Blood And Money' das sofort klar aber auch das folgende Bar-Hard Rock Stück "We Walk Alone," mit seinem langsameren Groove, den passenden Retrosynthie Klängen und genug Dreck in  der Stimme, lässt genau solche Dokken Erinnerungen aufkommen. Geiler Chorus inklusive und auch ein hymnischer Song wie 'Shine Your Light On Me' zeigt unzweifelhafte Qualität in allen Belangen. Die immer noch tragende Rolle des erwähnten bluesigem Hard Rocks wird bei der Single 'Dark Divide' völlig klar. Einerseits eine catchy Semi-Ballade,die fraglos im Blues wurzelt aber eben auch einen Lynch Mob artigen Refrain hat. 'Plastic Hero' überzeugt durch seinen fetten Refrain, der über den weniger starken Einstieg des Tracks hinwegtröstet.
Gute Refrains, die vor allem von der Stimme Robert Masons leben aber nicht immer zündende Strophen gibt es unter den Songs leider öfter. Sprich, nicht alles auf "Phase 2" ist Gold. Songs wie beispielsweise das finale 'Devil's Playground', das irgendwie in eine Richtung driftet, die an "Diamond Dave" Van Halen erinnert und andere recht belanglose Riffs schmälern den grundsätzlich guten Eindruck einer moderneren Version von Dokken meets Blues.
Sven Bernhardt vergibt 7 von 10 Punkten