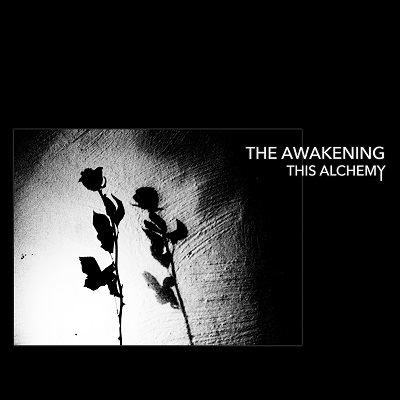 THE AWAKENING
Titel: THIS ALCHEMY
Spieldauer: 45:42 Minuten
Das musikalische Projekt THE AWAKENING ist Ende der 90er Jahre in Johannesburg, Südafrika entstanden und mittlerweile in den USA ansässig. Kopf der ganzen Geschichte ist Ashton Nyte, der zwischenzeitlich auch schon sieben Solo-Alben veröffentlich hat.
Nicht nur, aber auch durch die projektbezogene Zusammenarbeit mit Mitgliedern aus Bands wie THE CURE oder THE MISSION ist der musikalische Background sowie Einfluss definierbar, den Nyte mit seiner eigenen Note gewürzt und individualisiert hat.
Nyte knüpft mit seiner aktuellen Veröffentlichung an die Erfolge der Anfangsjahre an und hat "This Alchemy" eine auf den Mainstream zielenden Anstrich verpasst. Die Songs gefallen durch ihre Eingängigkeit, gehen gut ins Ohr und kokettieren mit steter Tanzbarkeit. Trotz der radiotauglichen Zielrichtung bietet uns der Künstler über die Albumlänge unterschiedliche Stimmungen und damit ausreichend Abwechslung an.
"This Alchemy" ist ein stimmungsvolles Album und mit einem breiten Fokus ausgelegt, bei dem der Opener 'Bitter Bliss' für mich herausragt. Zusätzlich gibt es zum Song 'Zero Down' ein Video, der Lust auf das neue Album weckt.
Robert vergibt 7,5 von 10 Punkten