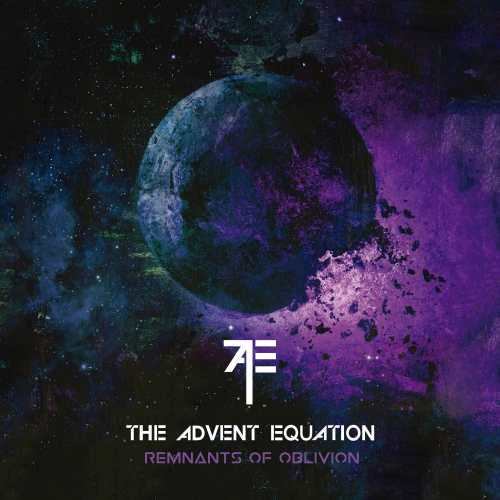 THE ADVENT EQUATION
Titel: REMNANTS OF OBLIVION
Spieldauer: 44,25 Minuten
Progressive Metal ist schon seit Jahren die komplett falsche Bezeichnung, denn was unter diesem Label veröffentlicht wird, ist schon lange nicht mehr wirklich voranschreitend, Neues und Innovatives entwickelnd. Ausnahmen wie Howling Sycamore mal mutwillig übergangen. Sophisticated oder auch Advanced Metal im Sinne von Anspruchsvoll ist für mich die deutlich bessere Beschreibung.
Auch THE ADVENT EQUATION aus Monterey, Mexico sind musikalisch anspruchsvoll, beherrschen ihre Instrumente überdurchschnittlich gut. Der Sänger, der unglaublicherweise gleichzeitig den Bass bedient, singt mit einer hingebungsvollen LaBrie-Phrasierung, Keyboards und Gitarre liefern sich teilweise halsbrecherische Soloduelle, das Tempo wechselt häufig schneller als Lucky Lukes Schatten ziehen kann. Und ja, man hat ein unabdingbares Travis Smith Plattencover. Das ist dann alles so progressiv wie Dream Theaters 'When Dream And Day Unite' bzw. wäre vor 31 Jahren progressiv gewesen.
Es bleibt die Frage, wer braucht das? Nicht falsch verstehen, die 8 Tracks auf THE ADVENT EQUATIONs zweiten Alben sind hochmusikalisch, gut arrangiert, gesungen und toll gespielt. Es fehlt der AHA-Effekt, weil es in diesem Bereich in den letzten 30 Jahren mehr als genug Platten gegeben hat.
Immerhin, vor die Wahl gestellt, würde ich 'Remnants Of Oblivion' den letzten DT-Veröffentlichungen klar vorziehen. Wer also nicht genug von musikalischen Achterbahnfahrten kriegen kann, muss auch THE ADVENT EQUATION ein Ohr schenken. Wer im sogenannten Progmetal nach Neuem sucht, der liegt hier völlig falsch.
Dirk Eckhard vergibt 7,5 von 10 Punkten