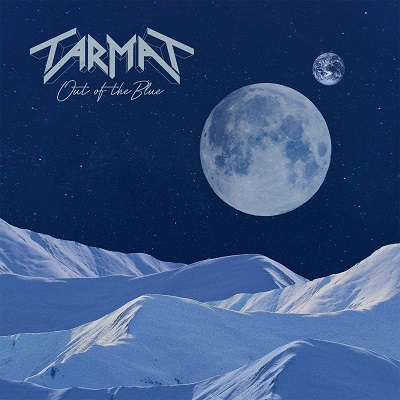 TARMAT
Titel: OUT OF THE BLUE
Spieldauer: 42:10 Minuten
VÖ: 09. Dezember 2022
Die zweite brasilianische AOR/Melodic Rock Band, die es im Dezember des langsam ausklingenden Jahres zu rezensieren gilt, kommt aus der Großstadt Niterói, eine Art Satellitenstadt der Nachbarstadt Rio de Janeiro, welche zur Metropolregion Rio de Janeiro gehört.
Bei TARMAT, die ihren Debüt-Silberling "Out Of The Blue" veröffentlichen, handelt es sich um vier Langzeitfreunde, die bereits seit vielen Jahren in verschiedenen Hardrock und/oder Prog Rock Bands zusammen gespielt haben.
Dies hört man den zehn neuen Songs auch an. Diese sind eingängig, sehr synthielastig und eindeutig am 80s Sound eines breiten Rock-Spektrums von Bands wie Journey, Boston, Europe, Simply Red, Christopher Cross, Van Halen Toto und Queen orientiert.
Diese Aufzeichnung macht bereits deutlich, dass hier keine harten Gitarren zu erwarten sind. Eher bewegen sich die neuen Kompositionen an der Grenze vom AOR zum kuschelrock-kompatiblen Schmusesound.
Als Anspieltipps seien die beiden Vorabsingles `Backbone Feeling´ und das eingängige `Rosetta Stone´ genannt. Freunde softerer Töne sollten hier auf jeden Fall mal reinhören, denn der Vierer stellt eine durchaus stimmige und kurzweilige Scheibe auf die Beine und präsentiert sich hörbar als eingespielte und kompakte Einheit mit vielversprechenden Songwriterqualitäten.
Michael Gaspar vergibt 7 von 10 Punkten