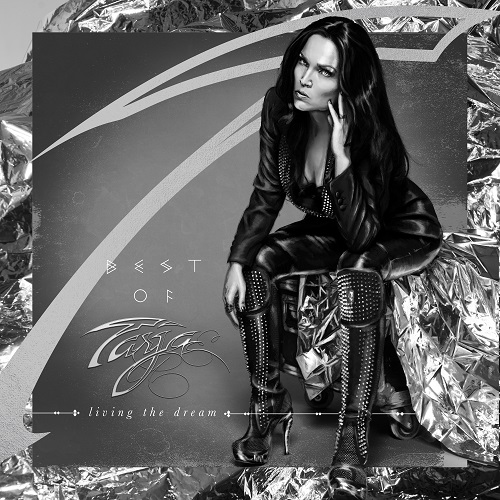 TARJA
Titel: BEST OF: LIVING THE DREAM
Spieldauer: 77:22 Minuten
VÖ: 02. Dezember 2022
Die finnische Ausnahmesängerin und Ex-Nightwish Frontfrau TARJA TURUNEN präsentiert die ausschließlich ihrer Solokarriere gewidmete Compilation "Best Of: Living The Dream".
Diese enthält neben einem brandneuen Song die persönlichen Favoriten der Künstlerin aus fünfzehn erfolgreichen Jahren und berücksichtigt Stücke aller sechs Studioalben "My Winter Storm" (2007), "What Lies Beneath" (2010), "Colours In The Dark" (2013), "The Brightest Void" (2016), "The Shadow Self" (2016) und "In The Raw" (2019).
Los geht es aber mit dem bisher unveröffentlichten, brandneuen Track `Eye Of The Storm´, eine kraftvolle, emotionale Hymne mit Tango-Zitaten, Ziehharmonika-Klängen und eingängigem Chorus.
Neben den kompakten Single bzw. Radio Versionen einiger Hits wie `I Walk Alone´, `Until My Last Breath´ und `I Feel Immortal´ fallen bei der sehr guten, abwechslungsreichen Songauswahl zwischen hart-metallischen Anflügen und symphonischen Stücken besonders drei Gastauftritte auf und sollen an dieser Stelle besondere Erwähnung finden.
So steuert der ehemalige Five Finger Death Punch Gitarrist Jason Hook ein packendes Solo zum grandiosen `Falling Awake´ bei, während die beiden weiteren Kollaborationen Sangeskolleg:innen der Protagonistin betreffen.
Auch bei einer Best-Of-Scheibe zu den absoluten Glanzlichtern zählen so das Zusammenarbeiten mit Arch Enemy Frontfrau Alissa White-Gluz (`Demons In You´) und Tausendsassa Björn `Speed´ Strid (`Dead Promises).
Die handverlesene Sammlung erscheint in einer Vielzahl von Formaten. Jedes Format (1CD, 2CD+BR, 2LP, Box Set) enthält exklusive Raritäten und/oder das bisher unveröffentlichte knapp zweistündige "Circus Life"-Konzert sowie sämtliche Musikvideos von TARJA.
Die "Circus Life" Performance wurde im Januar 2020 im Circul Metroplitan in Bukarest mit einer einzigartigen In-The-Round Präsentation auf einer runden, zentral in der Mitte des Publikums positionierten Bühne und mit einigen Gästen aufgezeichnet.
Das streng limitierte 3CD+BluRay Box Set schließlich beinhaltet zusätzlich zur zweiten Scheibe mit seltenen Tracks eine dritte mit weiteren der klassischen Alben und des Outlanders Projektes und bringt es so alles in allem auf eine unglaubliche Spielzeit von knapp zehn Stunden.
Michael Gaspar vergibt 9 von 10 Punkten