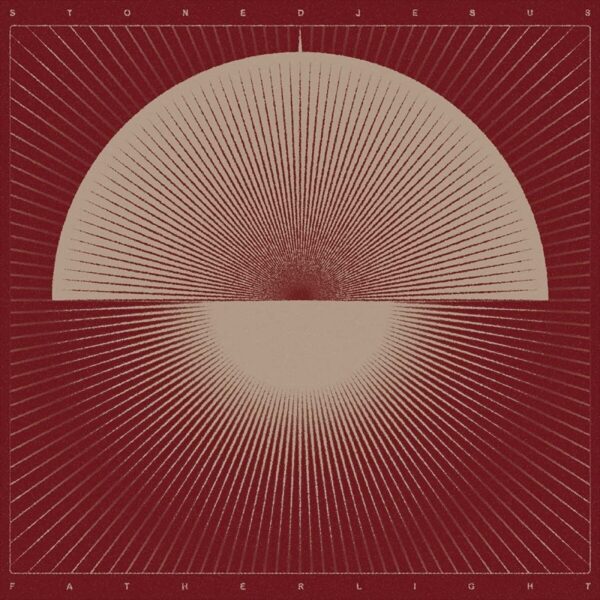 STONED JESUS
Titel: FATHER LIGHT
Spieldauer: 43:00 Minuten
VÖ: 03.03.2023
Angesichts der furchtbaren Bilder aus der Ukraine ist es kaum vorstellbar, dass in diesem geschundenen Land noch Platz für Kunst und Musik ist. Doch genau jetzt melden sich STONED JESUS mit ihrem neuen Album "Father Light" zurück.
Zwar stammen die Aufnahmen aus der Zeit vor dem Krieg, doch als man gerade beim Mix war, kam es zur russischen Invasion und anstatt der geplanten neun, konnten nur sechs Tracks im Spivaki Records Studio in Charkiv fertiggestellt werden. Diese bringen es dank der teilweise ausufernden Arrangements der Prog Doomer immer noch auf eine Gesamtspielzeit von 48 Minuten und somit auf eine volle Albumlänge.
Alleine der zweite Song 'Season Of The Witch' dauert geschlagene dreizehneinhalb Minuten. Los geht es allerdings mit dem wunderschönen, rein akustischen Titelstück, welches einem ob seines Textes, vor dem Hintergrund der momentanen Lage in der Ukraine, die Tränen in die Augen treibt: "This crooked world soon will fade away. We won't grow old, we will be always young. When our hair turns to grey, get what you deserve, they say."
Auch die restlichen Texte sind sehr emotional, größtenteils allerdings weniger philosophisch, sondern konkret und weltkritisch. Die dazugehörige Musik lebt vom charismatischen Gesang und coolen Riffing von Frontmann Igor sowie dem unwiderstehlichen Groove von Sid (Bass) und Dmitry (Drums). Wer STONED JESUS schon einmal live gesehen hat, weiß was gemeint ist.
Die Jungs sind gerade wieder auf europäischen Bühnen unterwegs, also nutzt die Gelegenheit und unterstützt sie, auch durch den Kauf dieses gelungenen, mutigen Albums, welches in Zeiten wie diesen ein ganz wichtiges Statement darstellt: "All the missiles in the world can't destroy freedom. Nothing will stop truth."
Alex Fähnrich vergibt 10 von 10 Punkten