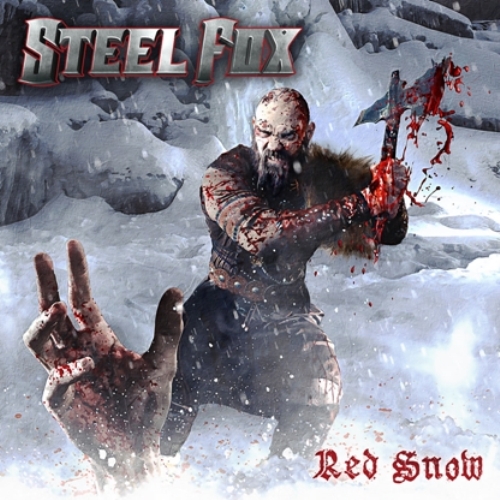 STEEL FOX
Titel: RED SNOW
Spieldauer: 40:32 Minuten
Wenn das Coverartwork einen Nordländer mit einer bluttriefenden Axt in einer Eiswüste zeigt, kann die darbietende Kapelle eigentlich nur aus…..Brasilien stammen?!
Nun ja, lassen wir uns davon nicht verwirren und wenden wir uns der dargebotenen Mucke zu. Die Jungs von STEEL FOX aus dem brasilianischen Fortaleza zocken ne fette Mischung aus traditionellen Heavy Metal und Power Metal, der zwar nicht wirklich innovativ, aber durchaus unterhaltsam ist.
Die fünf Mucker schreiben jedenfalls gute Songs und haben mit Tracks wie dem von einem hymnischen Einstieg dominierten 'Requiem For A Murderer', dem schnellen Titeltrack 'Red Snow' und dem geilen aufeinanderfolgenden Triple 'The Man Without King', einem schnellen, aber doch hymnischen Banger, dem fett walzenden 'City Of Hell' und 'The Clash Of Worms', einem ordentlichen Speedster, eine vorzeigbare Anzahl an fetten Metal Tracks auf dieser Scheibe versammelt. Richtige Ausfälle sind hier übrigens nicht vorhanden.
Was man kritisch anmerken kann, ist die durchschnittliche Produktion und die hellen, leicht quäkigen Vocals von Robson Alves, die jedenfalls nicht Jedermanns Geschmack treffen dürften.
Freunde traditionellen Stahles können aber eigentlich nichts falsch machen bei dem Erwerb der aktuellen STEEL FOX Scheiblette.
Ludwig Lücker vergibt 7,5 von 10 Punkten