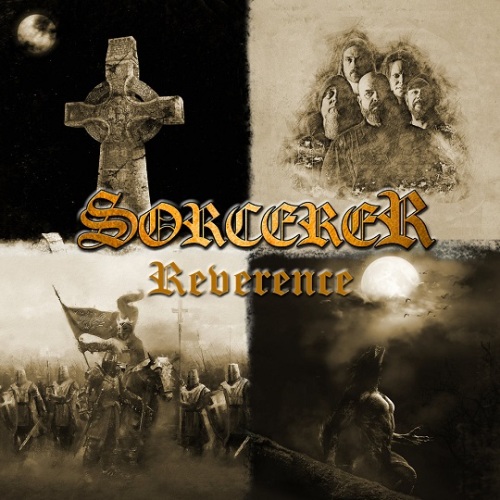 SORCERER
Titel: REVERENCE EP
Spieldauer: 24:48 Minuten
Die schwedischen Epic Doomer SORCERER, welche erst 2020 ihren großartigen Longplayer "Lamenting Of The Innocent" veröffentlichten, hatten wohl keinen Bock untätig herum zu sitzen und Däumchen zu drehen.
Also veröffentlichten sie, auch viral, vier von ihnen eingespielte Covertracks, welche jetzt zusammenhängend als EP unter dem Titel "Reverence" veröffentlicht wird.
Und mit der Songauswahl beweisen die Schweden Geschmack: 'Gates Of Babylon' von Rainbow, 'When Death Calls' von Black Sabbath, 'Crusader' von Saxon und 'Waiting For Darkness' von Ozzy werden kompetent dargeboten, wobei mir persönlich die beiden letzteren noch einen Tacken besser gefallen.
SORCERER bewegen sich hier weitestgehend am Original, geben dem Material aber nicht zuletzt durch die grandiosen Vocals von Anders Engberg eine gewisse Erhabenheit.
Ein gelungenes, wertiges Coverartwork und ein guter Sound runden diese EP ab.
Fans qualitativer Mucke und gut gespielter Cover Versionen können beruhigt hinein hören.
Ludwig Lücker vergibt keine Bewertung