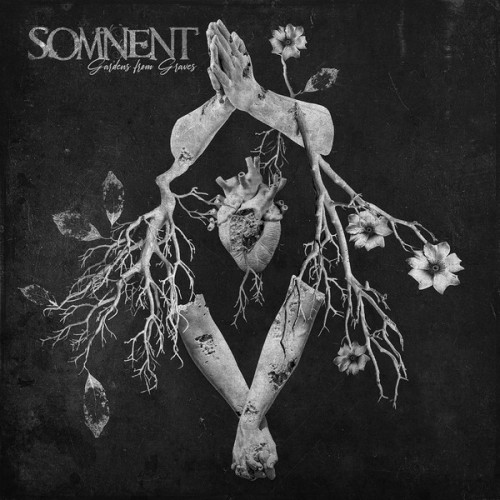 SOMNENT
Titel: GARDEN OF GRAVES
Spieldauer: 48:16 Minuten
SOMNENT aus Florida ist mitnichten eine Band, sondern ein Ein-Mann Doom Death Kommando, was nicht wirklich so häufig ist. Meine Vorbehalte gegenüber Ein-Mann Bands scheinen sich hier auch einmal wieder zu bestätigen (Ausnahmen wie bei Bathory,Falkenbach, Crom oder ähnlichem einmal nicht mit gerechnet…).
Giovanni A. Vigliotti bedient hier sämtliche Instrumente und ist wohl auch für das relativ klischeebeladene Clean Vocals/Growls Spielchen zuständig, wobei beide Stimmlagen an sich durchaus in Ordnung gehen. Die cleanen Vocals werden größtenteils bei den überreichlich vorkommenden akustischen und balladesken Parts eingesetzt, während die Growls eher bei den härteren Parts dominieren.
Aber SOMNENT haben auch ordentliche Tracks in petto, wie das doomige 'Despite The Scourge', das abwechslungsreiche 'Gardens From Grave' und das schleppende 'Withered To A Shadow'.
Letztendlich fehlt mir aber über weite Strecken die notwendige Härte, so dass der junge Multiinstrumentalist über eine mittelprächtige Bewertung nicht hinaus kommt.
Ludwig Lücker vergibt 6 von 10 Punkten