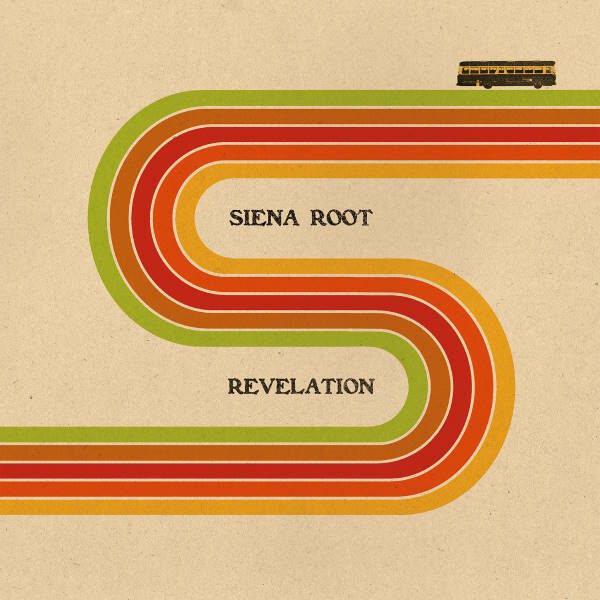 SIENA ROOT
Titel: REVELATION
Label: ATOMIC FIRE RECORDS
Spieldauer: 46.50 Minuten
VÖ: 24. Februar 2023
"Revelation" ist das mittlerweile achte Studioalbum der schwedischen Retro-Rocker SIENA ROOT und das zweite mit Leadsängerin Zubaida Solid, die bereits 2020 auf "The Secret Of Our Time" einen grandiosen Job abgeliefert hat. Im Grunde knüpft "Revelation" dort nahtlos an, kommt jedoch insgesamt ruhiger und relaxter um die Ecke und erinnert phasenweise auch wieder stärker an die psychedelischen Frühwerke der Band.
Die ersten vier Hammond-untermalten Midtempo-Rocker 'Coincidence & Fate', 'Professional Procrastinator', 'No Peace' und 'Fighting Gravity' sind auch gleich die "heftigsten" Songs des Albums. 70er-Feeling pur. Stilistisch und vom Härtegrad her sind SIENA ROOT hier aber hier definitiv näher an Jethro Tull als an Deep Purple dran.
Danach wird "Revelation" balladesker und teilweise mehr 60er, bleibt aber weiterhin spannend:
Bei der grandiosen Halbballade 'Dusty Roads' und dem Doors-artigen Bar-Blueser 'Winter Solstice' kommt gleich auch noch etwas Querflöte zum Einsatz. Ebenso bei der grandiosen instrumentalen Hammond-Querflöten-Liaison 'Darlecalia Stroll' . Meine persönlichen Highlights.
Nach vielen Jahren kramen SIENA ROOT endlich auch mal wieder ihre Sitar hervor: Erst bei der nicht so zwingenden Ballade 'Leaving The City', überzeugender dann beim tollen zweiten Instrumental 'Madhukauns', das an entsprechende Instrumentals aus der Frühphase der Band erinnert.
Mit den starken Balladen 'Little Burden' und das abschließende 'Keeper Of The Flame' überzeugen SIENA ROOT dahingegen wieder in "klassischer" Instrumentierung.
Insgesamt ist "Revelation" ein tolles, allerdings auch anspruchsvolles und in seiner Form kompromissloses Album. Gerade bei den zahlreichen ruhigeren Songs sorgt Zubaida Solid für einige Gänsehautmomente und liefert vielleicht sogar die beste Gesangsleistung aller SIENA ROOT Alben ab. Im Vergleich zu den letzen Produktionen der Band vermisse ich jedoch die ein oder andere Uptempo-Passage – und auch Gitarren und Hammondorgel dürften soundtechnisch demnächst gerne wieder etwas mehr "braten".
Joe Nollek vergibt 8 von 10 Punkten