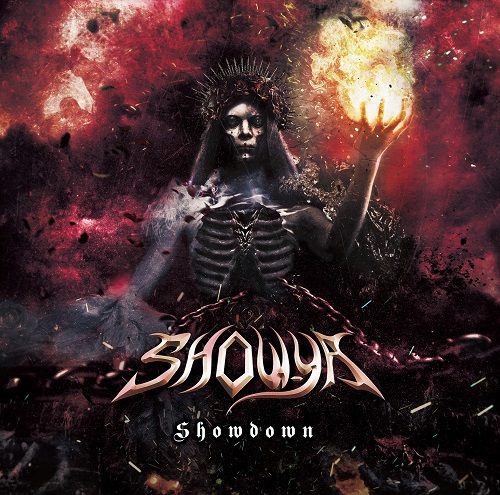 Label: METALVILLE RECORDS
Spieldauer: 50:10 Minuten
Die 1981 gegründete all-female Metalband SHOW-YA löste sich 1998 auf, feierte aber 2005 anlässlich des 20-jährigen Jubiläums ihres Debütalbums "Masquerade Show" eine Reunion im originalen Lineup. Nun, zum 35-jährigen Bandjubiläum präsentiert der japanische Fünfer die neue, dreizehnte Studioscheibe "Showdown".
Der Sound der fünf Musikerinnen wird bestimmt durch eine Mischung aus Hardrock, Glam und Heavy Metal und ein Großteil der elf neuen Tracks sind rockige, eingängige Mitgehnummer mit hohem Keyboardanteil wie die Vorabsingle 'Tokyo, I Scream'.
Diese kraftvollen, energetischen Songs wie der Opener 'Eye To Eye', das temperamentvolle 'Kiss In The Riot' und das hymnisch rockende 'Thunder' machen aber schon eine Menge Spaß und sind enorm unterhaltend.
Zusammen mit der deutschen Metalqueen schlechthin, Doro Pesch, hat man zudem die krachende Hymne 'Heavy Metal Feminity' in der Hinterhand, bevor zum Ende der Scheibe noch zwei eher ruhige Nummern zu überzeugen wissen.
Die Power-Ballade 'Don´t Runaway' sowie das akustisch, nur mit Gitarrenbegleitung gesungene, abschließende 'So…' sorgen für Gänsehaut und den emotionalen, gelungenen Abschluss einer gutklassigen, bodenständigen Platte.
Michael Gaspar vergibt 7,5 von 10 Punkten