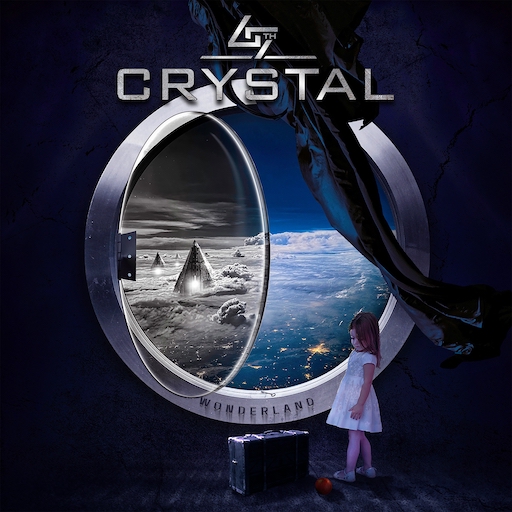 SEVENTH CRYSTAL
Titel: WONDERLAND
Spieldauer: 38:33 Minuten
VÖ: 10. März 2023
Die Kritik meines Kollegen zum starken 2021er Debüt "Delirium" der hier zur Disposition stehenden schwedischen Hard/Melodic Rocker kann ich in sämtlichen Punkten unterstreichen und auch für das gerade veröffentlichte Zweitwerk "Wonderland" nur bestätigen.
Aus unerfindlichen Gründen waren SEVENTH CRYSTAL bei mir ebenfalls in der Prog Schublade abgelegt, aber der schwedische Sechser bietet zeitgemäßen, eingängigen Melodic Rock mit der angenehmen, mitreißenden und recht hohen Stimme von Frontmann Kristian Fyhr und einem Zehnerpack erstklassiger, moderner AOR Songs.
"Wonderland" bietet packenden, melodischen Arena Rock mit beeindruckender Keyboard/Piano-Arbeit und das durchweg vom mitreißenden, startenden Titelsong bis zum abschließenden, grandiosen `Rodeo´.
Als weitere gelungene Beispiele und hochwertige Anspieltipps seien hiermit die weiteren drei Vorabauskopplungen `MillionTimes´, `In The Mirror´ und vor allem das hymnische, fantastische `Higher Ground´ empfohlen.
Und hier schließt sich der Kreis zum Vorgängerreview, denn auch hier lautet die Empfehlung des Autors: ins Auto setzen, die Scheiben runter und die Lautstärke raufdrehen, denn der Silberling macht über die gesamte Spielzeit Laune und bietet gelungene, kurzweilige musikalische Unterhaltung.
Oder wie das Label es so passend und treffsicher ausdrückt: "This is melodic rock for the 21st century".
Michael Gaspar vergibt 8 von 10 Punkten