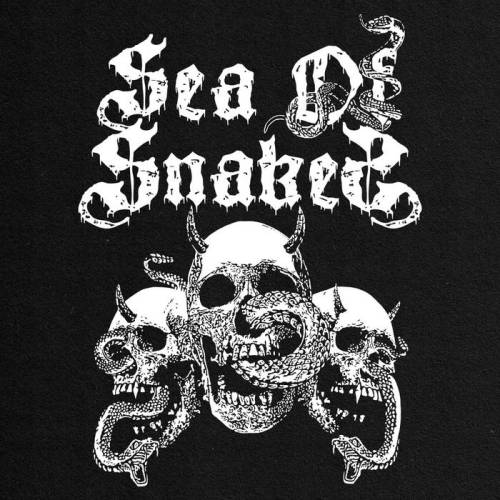 SEA OF SNAKES
Titel: WORLD ON FIRE EP
Label: METAL ASSAULT RECORDS
Spieldauer: 21:54 Minuten
Das Quartett namens SEA OF SNAKES beehrt das geneigte Auditorium mit dem ersten Output ihrer erst seit dem Jahr 2020 bestehenden Combo. Man muss den Jungs allerdings zu gestehen, dass sie vorher schon zwei Jahre unter anderem Namen musizierten, also keine blutigen Anfänger sind.
Zumal es bei der Art Mucke, welche SEA OF SNAKES intonieren, auch nicht auf musikalische Flitzefinger ankommt, sondern auf entsprechende Schwere und die dazu passenden Vibes. Die Kalifornier zocken nämlich Stoner Metal, mit nem Hauch an Alternative. Mit Tracks wie 'Ride The Line', einem mit angezogenem Tempo beginnenden Track, der im Refrain fett stampfend intoniert wird und dem von fetten Drumming dominierten 'Fear Behind The Stare'  zeigen die Jungs auch ne ordentliche Leistung, an welche die restlichen drei Tracks leider nicht ganz anknüpfen können.
Der eher durchschnittliche Sound nimmt der Angelegenheit dann noch etwas den Bumms. Als Einstand ist das allerdings ganz ordentlich und wird im Stoner Bereich auch sicher seine Liebhaber finden; um bei einem breitere Publikum an zu kommen braucht es allerdings noch einige Feinheiten.
Ludwig Lücker vergibt 6 von 10 Punkten