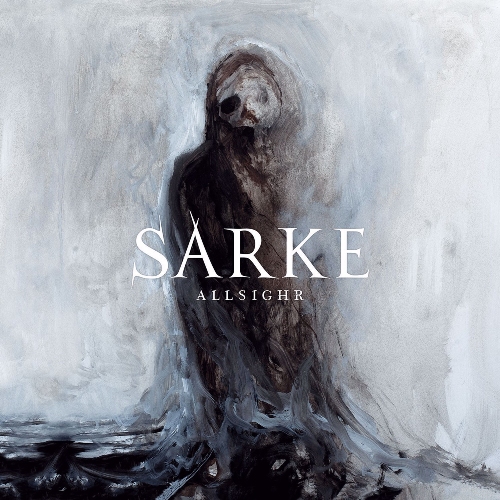 Spieldauer: 41:15 Minuten
Die Band SARKE klingt ja im Grunde genommen wie das Who is Who der norwegischen Szene. Am bekanntesten dabei sind natürlich Bandkopf Sarke und Frontknarzer Nocturno Culto. Aber auch der Rest der Truppe zockt oder zockte bei illustren Bands wie Enslaved, Satyricon oder ICS Vortex.
Und auch bei SARKE findet man wie bei vielen anderen norwegischen Bands eine Abwendung von extremen Black Metal Sounds. Man integriert Speed Metal, 70's Rock und Classic Rock zu einer gelungenen Melange.
Allerdings haben sich SARKE hier auf ihrem mittlerweile siebten Langeisen etwas zurück genommen und haben den sehr starken Classic Rock Anteil des Vorgängers "Gastwerso" zugunsten eines etwas härteren Sounds zurück gefahren.
So ballern Tracks wie der Up Tempo Brecher 'Bleak Reflections' mit seinem groovenden Part, der groovige Mid Tempo Banger 'Grim Awakening', das im angezogenen Tempo daher kommende 'Beheading Of The Circus Director' mit seinem fast melodischen Riff, der pumpende Banger 'The Reverberation Of The Lost' mit seinem überraschenden "jazzigen" Part und das abschließende 'Imprisoned' richtig geil aus den Boxen, was durch die gute Produktion noch einmal unterstützt wird.
Und natürlich rundet die knarzige Stimme des Darkthrone Fronters "Allsighr" nahezu perfekt ab.
Wer unter extremen Metal nicht nur plumpes Geballer versteht, der sollte hier unbedingt ein Ohr riskieren.
Ludwig Lücker vergibt 8,5 von 10 Punkten