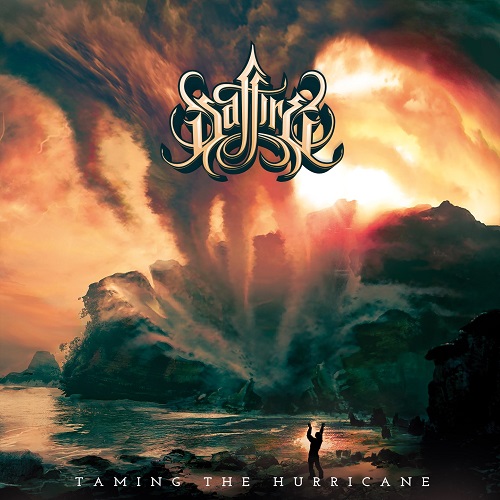 SAFFIRE
Titel: TAMING THE HURRICANE
Label: ROCK OF ANGELS RECORDS/SOULFOOD
Spieldauer: 48:23 Minuten
VÖ: 29. April 2022
Der Strom an guten bis sehr guten Hardrock/Melodic Metal Veröffentlichungen will dieses Jahr so gar nicht abreißen. Auch "Taming The Hurricane" von SAFFIRE, die vierte Full-Length der schwedischen Hardrocker mit ganz leichter Prog-Schlagseite, bildet da ganz und gar keine Ausnahme.
Die zehn neuen Songs bieten melodischen, eingängigen Classic Rock geprägt durch ganz viel Hammondsounds und das Reibeisenorgan von Sänger Tobias Jansson. Der Sound und das Songwriting sind dicht, kreativ und intensiv und der Fünfer präsentiert sich eingespielt, in sich ruhend und wie aus einem Guss.
Egal, ob der flotte Opener `Triumph Of The Will´, der vorab veröffentlichte Ohrwurm `Read Between The Lines´ oder der ebenfalls grandiose Titelsong, das omnipräsente Tasteninstrument, die kraftvollen Gitarrenriffs und die rauen Vocals harmonieren prächtig und es wimmelt vor catchy Melodien, großartigen Refrains und mitreißenden Soli.
Auch das hymnische `Silver Eyes´ steht dem in nichts nach und wir durch das großartige Doppelpack aus der Vorabsingle `Fortune Favors The Bold´ und `Wendigo´ mit großer Spielfreude, Power und ihren Refrains mit Ohrwurm- und Mitsinggarantie sogar noch leicht getoppt.
Dass die abschließende Ballade `Flight Of A Thousand Wings´ mit viel Gefühl und Können und gänzlich ohne Theatralik oder Kitsch dargeboten wird, macht einen warmen, stimmigen und anspruchsvollen Silberling, der vielleicht ein Quäntchen mehr Abwechslung vertragen hätte, aber doch enorm Spaß macht, endgültig komplett. Zudem ist die Homogenität und Ausgeglichenheit eine weitere große Stärke der durchweg überzeugenden Langrille.
Michael Gaspar vergibt 8 von 10 Punkten