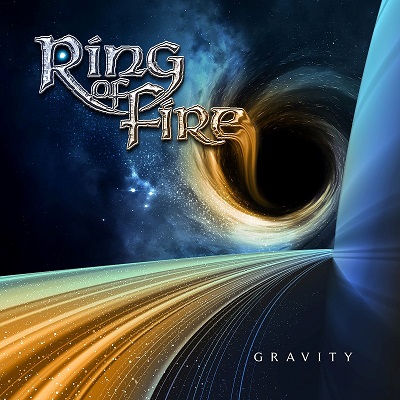 RING OF FIRE
Titel: GRAVITY
Spieldauer: 58:31 Minuten
VÖ: 11. November 2022
"Gravity" ist das fünfte Studioalbum der im Jahr 2000 in Kalifornien gegründeten neoklassischen Prog/Power Metaller RING OF FIRE rund um den ehemaligen Yngwie J. Malmsteen und derzeitigen Shining Black Frontmann Mark Boals.
Neben Gründungsmitglied Boals und Langzeitbandkollege und Keyboarder Vitalij Kuprij stoßen mit Gitarrist Aldo Lonobile (Edge Of Forever), Bassist Stefano Scola und Alfonso Mocerino am Schlagzeug auch drei neue Musiker zum aktuellen Lineup.
Der Fünfer macht feinen Power Metal mit progressiven Einflüssen und neoklassischen Zügen. Insbesondere Gitarrist und Keyboarder liefern sich halsbrecherische Duelle mit ein wenig Bombast und ausgefallenen Songstrukturen.
Hinzu kommt die angenehme, kraftvolle, klare Stimme des Frontmanns, die so manches Mal an den jungen Klaus Meine erinnert. Das alles gipfelt in gelungenen Kompositionen wie dem grandiosen Titelsong, dem atmosphärischen `Melanchonia´, dem packenden `Storm Of The Pawns´ und dem mitreißenden `Run For Your Life´.
Gute Scheibe von einem Haufen routinierter Musiker mit einem komplexen, ein wenig unkonventionellen Stil, an dem sich vermutlich die Geister scheiden, der Fans von zum Beispiel Fates Warning und Symphony X aber durchaus begeistern dürfte.
Michael Gaspar vergibt 7 von 10 Punkten