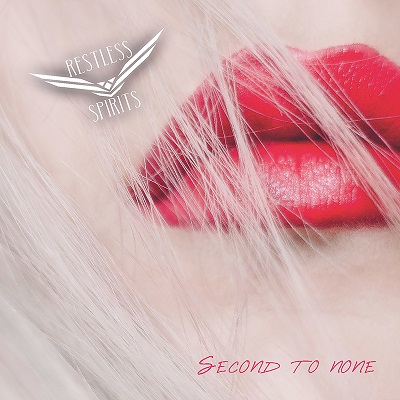 RESTLESS SPIRITS
Titel: SECOND TO NONE
Spieldauer: 56:15 Minuten
VÖ: 12. August 2022
Mit seiner Hauptband Lords of Black tobt sich Gitarrist und Songwriter Tony Hernando eher auf Heavy/Power Metal Terrain aus. Sein Projekt RESTLESS SPIRITS bietet hingegen feinsten Melodic Rock/AOR und bedient sich wie bereits beim selbstbetitelten Debüt (2019) der Mithilfe einiger prominenter, talentierter Kräfte hinter dem Mikro.
Beim vorliegenden Zweitwerk "Second To None" werden jeweils drei Stücke von der jungen, britischen Rockröhre Chez Kane, dem Brasilianer Renan Zonta (Electric Mob) und keinem Geringeren als Veteran Johnny Gioeli (Hardline) intoniert sowie zwei Songs durch Kent Hilli (Perfect Plan, Giant) dargeboten.
Der gut abgehende Opener `Need A Lil' White Lie´ ft. Kent Hilli setzt direkt eine wohlriechende musikalische Duftmarke und rahmt gemeinsam mit dem von Zonta gesungenen, grandiosen Paino-Rock-Ohrwurm `A Dream To Be Lost In Time´, die drei Chez Kane Tracks ein.
Bis auf das schmissige, vorab ausgekoppelte `Dreams Of The Wild´ lassen mich diese jedoch relativ kalt, ohne jetzt wirklich schlecht zu sein. Definitiv herausragend sind jedoch im Folgenden die drei von Altmeister Gioeli dargebotenen Stücke.
Sowohl dem intensiven `Too Many´, als auch `Nothin' Dirty Here´ mit seinem Ohrwurmrefrain drückt der sturmerprobte Sänger mit seinem Organ seinen Stempel auf. Den wahren Glanzpunkt stellt jedoch das emotionale, hymnisch-melodische `Always A Pretender´ mit großem Stadion-Chorus dar.
Da kann das folgende `No Time Wasters´ ft. Renan Zonta nur verlieren, schlägt sich aber überraschend wacker, bevor Kent Hilli mit `Dirty Money´ den gelungenen Schlusspunkt setzt und sich im gedachten Sängerwettstreit knapp vor Zonta den zweiten Platz sichert.
Insgesamt gutklassige Scheibe mit starken Songs und einigen Highlights sowie auch und vor allem durch die verschiedenen Sänger unterhaltsam und abwechslungsreich.
Michael Gaspar vergibt 7,5 von 10 Punkten