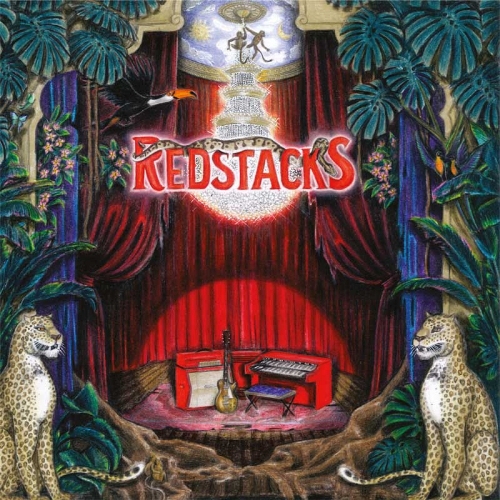 REDSTACKS
Titel: REVIVAL OF THE FITTEST
Spieldauer: 49:23 Minuten
Die Band REDSTACKS aus den benachbarten Niederlanden ist zwar noch eine recht junge Band, die mit "Revival Of The Fittest" ihr Debüt-Album präsentiert, die Ursprünge der auf Konserve gebannte Mucke liegt aber in der Vergangenheit.
Melodischer Hard Rock und Classic Rock der späten siebziger Jahre sind das Vorbild von REDSTACKS. Klassische Riffs und fette Keyboards erinnern hier des Öfteren an Bands wie Deep Purple oder Uriah Heep.
Aus diesen Zutaten kreieren sie dann Songs wie den melodischen Rocker 'Overture 1848' zum Einstieg. Mit dem Mid Tempo Rocker 'Lealousy', dem groovigen 'Mind's Eye' und dem melodischen Rocker 'Angels In Crime' führen sie diese Linie dann auch fort.
Zwar kommen sie nicht an die genannten Vergleiche heran, Fans dieser Sparte finden hier aber kurzweilige Unterhaltung. Dafür wäre ein Großaufgebot an Gastmusikern – unter anderem Laura Guldemond von den Burning Witches oder Jan Willem Ketelaers von Ayreon – gar nicht nötig gewesen.
Melodische Hard Rock Fans sollten definitiv mal rein hören.
Ludwig Lücker vergibt 7 von 10 Punkten