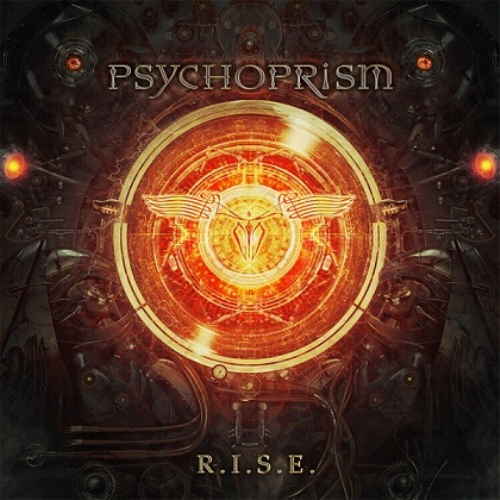 PSYCHOPRISM
Titel: R.I.S.E.
Spieldauer: 69:06 Minuten
Mann, fünf Jahre ist es jetzt auch schon wieder her, dass PSYCHOPRISM, die Truppe aus New Jersey ihre letzte Scheibe "Creation" veröffentlicht hat.
Ich muss zugeben, dass ich mit der letzten Scheibe so meine Probleme hatte. Zwar gefiel mir grundsätzlich die dargebotene Mucke, welche musikalisch und stimmlich große Ähnlichkeiten zu alten Queensryche mit Geoff Tate aufweist, allerdings war das Keyboard dermaßen dominant, dass es mich fast schmerzte.
Heuer habe ich deutlich weniger Probleme mit dem aktuellen Silberling, warum auch immer. Zwar gibt es immer noch Tracks bei denen mir das Keyboard deutlich zu oppulent, wahlweise zu klassisch oder zu cheesy, ist, es gibt aber auch richtig geile Songs, bei denen ich das Board durchaus verschmerzen kann.
Das hymnisch rockige 'Beyond The Perceive', der Stampfer 'Devil In The Details' mit seinem melodischen Part, das rockige 'The Answer Will Come' – übrigens mein Lieblingstrack des Albums, wenn es jemanden interessiert -, die schnelle Hymne 'R.I.S.E.' und das abwechslungsreiche 'Turbulence' gehören zu diesen Tracks. Und wer auf hymnische Halbballaden steht sollte definitiv in 'Friendly (Re) Fire' herein hören.
Ich bin zwar immer noch der Meinung, eine Portion weniger Keyboard würde der Band gut tun, wer aber auf dieses Instrument steht, der kann gerne noch nen Punkt zur Bewertung hinzu addieren.
Ludwig Lücker vergibt 7,5 von 10 Punkten