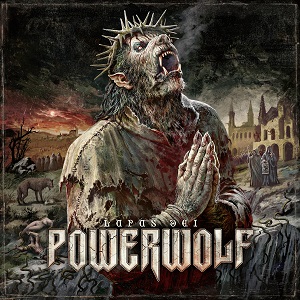 POWERWOLF
Titel: LUPUS DEI (15th Anniversary Edition)
Label: Metal Blade Records
Spieldauer: 65:32 Minuten
VÖ: 11. November 2022
15 Jahre ist es her, dass "Lupus Dei" veröffentlicht wurde. In dieser Zeit entwickelten sich die Saarländer zum Headliner großer Festivals wie dem Summer Breeze in Dinkelsbühl oder dem Wacken Open Air im Norden Deutschlands. Das Quintett um Sänger Attila Dorn, Organist Falk Maria Schlegel, die Gitarrist Charles und Matthew Greywolf sowie Schlagzeuger Roel van Helden ist aber längst über Deutschlands Grenzen hinaus bekannt und wird in allen Herren Länder ohne Ende abgefeiert. So sind Powerwolf mit Amon Amarth in Südamerika gewesen und zelebrierten dort die Heilige Heavy Metal Messe. Zudem werden die Sakramente der Sünde 2023 in den USA verlesen. Vor kurzem beendete das Quintett seine große Europa-Tour, die sie unter dem Namen "Wolfsnächte 2022" weit reisen und unter anderem in Italien, Belgien, Polen und Deutschland vor vollen Hallen spielen ließ. Zusammen mit den WARKINGS und DRAGONFORCE begeisterten sie mich auch während ihres Stopps in der Frankfurter Jahrhunderthalle.
"Lupus Dei" ist bereits das zweite Album, das zu einem Jubiläum neu aufgelegt wird. Zuletzt wurde 2021 ihre erfolgreiche Platte "Blood Of The Saints" zum zehnten Jubiläum wiederveröffentlicht. Am 11. November feierte "Lupus Dei" den 15. Jahrestag seit Veröffentlichung. Das zweite Studioalbum von POWERWOLF bekommt anno 2022 ein neues Coverartwork aus der Feder von Zsofia Dankova und wird in zahlreichen Deluxe Editionen über Metal Blade Records veröffentlicht. Neben bekannten Hits wie ´Prayer In The Dark´, ´In Blood We Trust´, ´Saturday Satan´ und ´Behind The Leather Mask´ bekommen Fans auf einer zweiten CD/LP noch sechs Demosongs geliefert: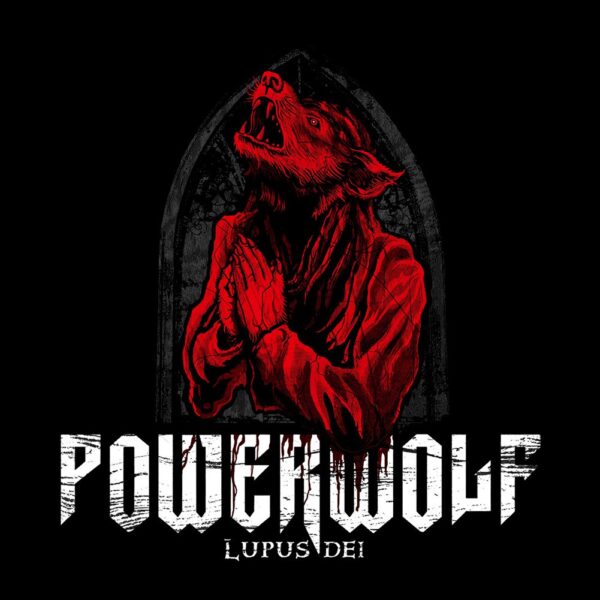 CD 2: "The Lupus Dei Demos" (22:02)
1. Lupus Daemonis (Intro) (Demo Version)
2. We Take It From The Living (Demo Version)
3. Saturday Satan (Demo Version)
4. Behind The Leathermask (Demo Version)
5. Vampires Don't Die (Demo Version)
6. Tiger Of Sabrod (Demo Version)
Die Demotracks sind aber nicht überall enthalten und man muss beim Kauf schon genau hinschauen, wenn man das volle Programm von "Lupus Dei" (15th Anniversary Edition) haben möchte. Man fragt sich natürlich zurecht, ob man dieses Album in die heimische Audiothek aufnehmen möchte, wenn man das damalige Release sein Eigen nennt. Für mich ein klares Ja, denn schon das Artwork der Platte ist richtig genial und die Demo-Tracks müssen in die Sammlung eines jeden Rudel-Mitgliedes.
Für mich ist "Lupus Dei" eine super Platte, auf der die Wölfe noch eine Spur metallischer klingen als auf ihrem aktuellen Album "Call Of The Wild". In meinem Regal steht die originale Albumversion als CD, deswegen musste ich hier bei der Vinyl zuschlagen und habe es nicht bereut. POWERWOLF machen einen geilen Job und das taten sie auch schon bei Album Nummer zwei. Wer es noch nicht hat: kaufen! Wer es schon hat: nochmal kaufen in sexy neuem Gewand.
Hier bekommt ihr eine Übersicht, in welchen Varianten Lupus Dei (15th Anniversary Edition) erhältlich ist:
Gatefold 2LP (Clear w/ black smoke vinyl – 500x via EMP
Bloodred black marbled vinyl – 500x via Napalm Records
Clear grey-blue w/ black smoke vinyl – 300x via POWERWOLF's webshop)
Gatefold LP (Schwarzes Vinyl) Goldenes schwarzes Schmelzvinyl – 500x Kopien
Silbernes schwarzes Splattervinyl – 500x Kopien
Klares orangebraunes mit schwarzem Rauchvinyl – 300x Kopien) mit Poster
2CD Earbook, 2CD Digibook
Tobi Stahl vergibt 8 von 10 Punkten