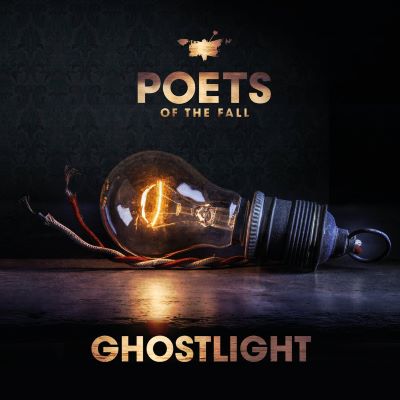 POETS OF THE FALL
Titel: GHOSTLIGHT
Spieldauer: 55:34 Minuten
VÖ: 29. April 2022
Dass die Finnen auch die Großmeister der Schmachtfetzen sind, haben schon diverse Bands bewiesen. POETS OF THE FALL bringen dieses Gen somit von Haus aus mit, tragen es im Bandnamen und haben es konsequent auf ihrem neunten Album "Ghostlight" umgesetzt.
Die Finnen sind Meister des Austarierens zwischen rockigen und ruhigen Songs. Diesmal darf man sich aber noch einen ticken mehr zurücklehnen, denn der Anteil an Balladen und verträumten Passagen wurde noch einmal gesteigert. Wenn dann auch Marko Saaresto mit seiner verletzlich wirkenden Stimme mit honigsüßer Unternote auf die Gefühlsdrüse drückt, ist es um uns geschehen. Durch die Länge der Songs, die häufig die fünf-Minuten-Marke überspringen, offenbart sich auch der Charakter der Songs. Diese erzählen verschiedene Geschichten und geben den Stücken den Freiraum zum Atmen, um das größtmögliche Gefühlserlebnis zu entfalten und um den Hörer die Intention quasi am eigenen Körper spüren zu lassen.
Bei den Poets entfalten die Balladen eine ungeheure Kraft und mit der Grund dafür, dass "Ghostlight" eine unbändige Magie entfaltet. Man mag zu dem Urteil gelangen, dass die Jungs den Bogen etwas überspannt haben und man die Rockmusik an der ein oder anderen Stelle doch hätte etwas stärker betonen können. Doch es ist wie es ist und die Finnen haben ein insgesamt sehr stimmiges und ausdrucksstarkes Album abgeliefert.
Robert vergibt 7 von 10 Punkten