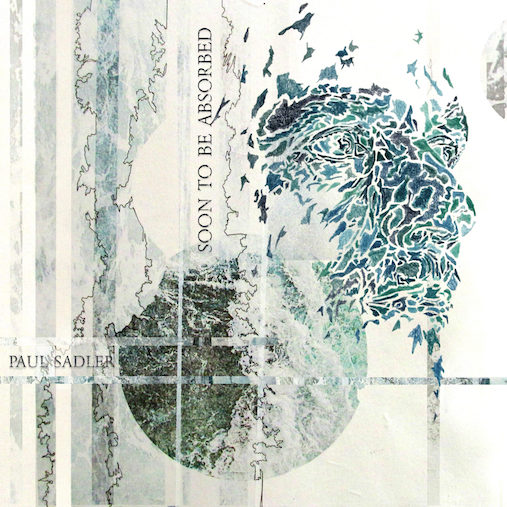 PAUL SADLER
Titel: SOON TO BE ABSORBED
Dass PAUL SADLER ein begnadeter Musiker und Songwriter ist, hat er fast ein Jahrzehnt lang mit seinem Progressive Death Metal-Outfit Spires unter Beweis gestellt. Doch dieses Band- und sicher auch Genrekorsett wurde ihm nach drei Longplayern und einer EP zu eng, so dass er Spires letztes Jahr auf Eis legte und nun auf Solopfaden wandelt.
Die "Lucid Abstractions"-EP von 2012 weist ein wenig in die Richtung, in der Paul sich auf "Soon To Be Absorbed" bewegt. Die neun Songs kommen allesamt sehr gediegen und erwachsen daher. Das ist alles mehr Prog Rock denn Metal, teilweise sogar mit einem Singer/Songwriter-Touch der ein wenig an Damian Wilsons Soloalben erinnert. Zwar ist Paul nicht ein solcher Vokalakrobat wie Damo, aber sein Gesang ist sehr gefühlvoll, jetzt wo er komplett auf die Growls und Grunts aus seiner Arbeit mit Spires verzichtet.
Die Akustik- dominiert die Stromgitarre und auch sonst ist die Instrumentierung sehr sanft und teilweise trotzdem opulent orchestriert. Von der Instrumentierung mit Streichern her fühlt man sich manchmal an das erste Soloalbum von Jim Matheos (Fates Warning) erinnert, z.B. beim betörenden 'From Grey To Black'. Dazu tragen maßgeblich Ndrew Allmark an der Violine und Raphael Weinroth-Browne am Cello bei. Und auch Tom Rice (Drums) und Alex Jolley (Bass) machen ihre Sache sehr gut. Über allem transzendiert allerdings Meister Sadler an Gitarre und Mikro.
Zur Auflockerung tragen diverse Folk-Ausritte wie in 'Familiar' bei, insgesamt ist "Soon To Be Absorbed" allerdings eher ein nachdenkliches Album, das gerade in der momentanen (Jahres-)Zeit zum Tagträumen einlädt. Der Import aus dem Vereinigten Königreich ist gar nicht mal so kostspielig, so dass die CD zum Normalpreis auf Bandcamp erhältlich ist: https://paulsadlermusic.bandcamp.com/releases.
Alex Fähnrich vergibt 9 von 10 Punkten