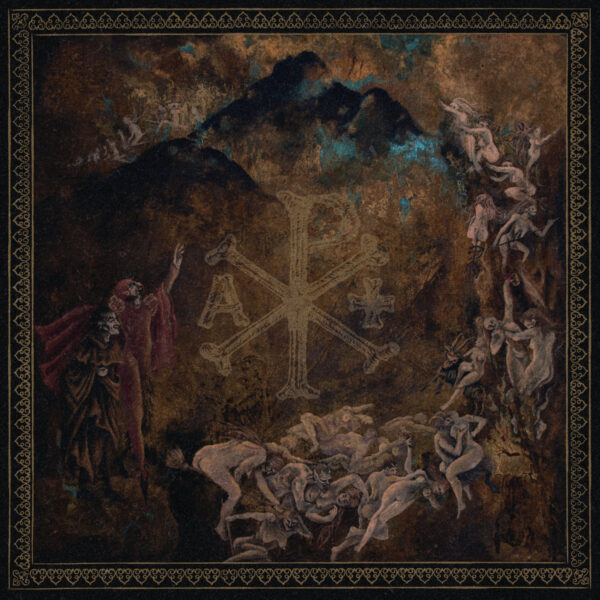 PAKKT
Titel: TO BROCKEN HEIGHTS WHERE WITCHES DANCE
Spieldauer: 36:06 Minuten
Rumpel Pumpel am Heiligabend… PAKKT hauen kurz vorm Jahresabschluss noch ein begnadetes Black Metal Album raus. "To Brocken heights Where witches dance" ist das Debüt der aus Deutschland stammenden Combo. Nähere Details zur Band sind mir nicht bekannt. Hier spricht auch erstmal die Musik und diese ist großartig geworden. 
Wer seinen Black Metal knarzig, räudig und straight bevorzugt, eine gallige Keifstimme und abwechslungsreiche brutale Schwarzmetallsongs mag ist hier richtig. Nicht selten erinnern PAKKT an die Melange aus Under the Sign of a Black Mark und A Blaze in the Northern Sky. Uptempoparts und biestige Doompassagen halten den Spannungsbogen in den Songs aufrecht. Und wer wie PAKKT einen solch genialen Rockpart wie in 'Grasp the Crown of Horns' raushaut, hat schon die Schwärze mit der Muttermilch aufgesogen. Trotz des hier herangezogenen Vergleichs agieren PAKKT sehr eigenständig. Der Sound ist räudig genug und dennoch mächtig mit Durchschlagskraft.
Fazit: Genial! Eine Scheibe, die vom ersten Moment an pakkt! Einen großartigen schwarzen Brocken mit pumpenden Basslines und variabler Vokalarbeit finden wir hier. Bedrohlich gut!
Ingo Holzhäuser vergibt 9 von 10 Punkten