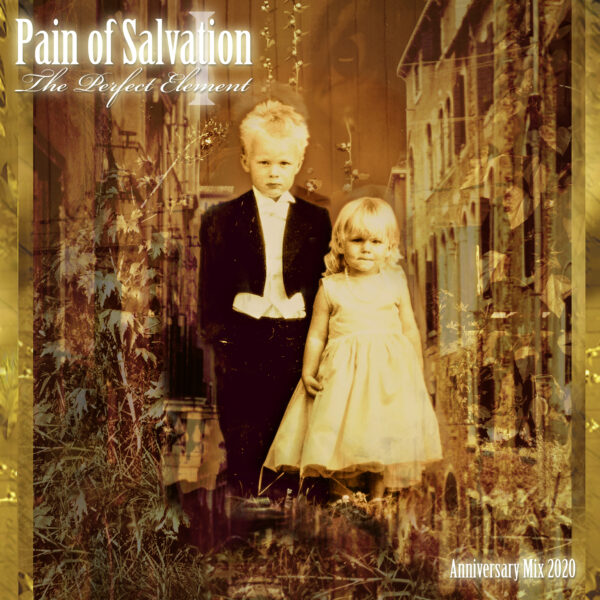 PAIN OF SLAVATION
Titel: THE PERFECT ELEMENT REISSUE
Label: CENTURY MEDIA / SONY
Spieldauer: 107:23 Minuten
Mit "Panther" haben PAIN OF SALVATION im Sommer eines ihrer sperrigsten Alben veröffentlicht. Nun legen sie zu dessen 20jährigem Jubiläum eines ihrer eingängigsten Werke neu auf, welches auch heute noch ohne wenn und aber zu den absoluten Fanfavoriten zählt. "The Perfect Element Part I" bildet zusammen mit dem bereits 2016 wiederveröffentlichten "Remedy Lane" nicht weniger als die heilige Zweifaltigkeit der schwedischen Progster. Zu jener Zeit gehörte man unumstritten zu den großen (auch kommerziellen) Hoffnungen der Progszene, verband man doch frisches Songwriting mit einem untrüglichen Gespür für ausgefeilte Melodiebögen. Dies zeigt sich bereits exemplarisch im Opener "Used", in dem 90er Modern Metal und traditionelle 70ies Chöre zu einem harmonischen Ganzen verschmelzen.
In der Folge ziehen PAIN OF SALVATION sämtliche Register: das getragen-eingängige, auf einer Kinderlied-Tonfolge basierende "Ashes" (hier zudem in einer Live- sowie Instrumentalversion vertreten) ist noch heute ihr wohl größter Hit, "In the Flesh" betört mit fließenden Grooves und fantastischen Melodiebögen, das experimentell-fordernde "Idioglossia" hebt Daniel Gildenlöws Vorliebe für rhytmische Gesangsexperimente hervor (und zitiert den oben genannten Hit noch einmal), der Zehnminüter "King Of Loss" entwirft aus Riffkaskaden und mannigfaltigen melodischen Elementen ein wundervolles Panorama über die Tugenden PAIN OF SALVATIONs, während der abschließende, ebenfalls zehnminütige Titeltrack die härteste Seite der Band herauskehrt und somit stellenweise spätere Evergrey-Großtaten vorwegnimmt.
Dazwischen gibt es zwar zunächst unscheinbarere, dennoch nicht zu überhörende, mit großartigem Songwriting und großen Gesangslinien punktenden Kleinode wie "Morning On Earth" (Gänsehaut!) oder "Reconciliation" (welches sich wiederum auf "Morning…" bezieht). Der Remix von Pontus Lindmark und Gildenlöw selbst (Mastering Thor Legvold) ist ein echter Genuss, der viele neue Details hervorhebt und dem Album neue Facetten verleiht. So behält denn auch der eigentliche Mix seine Gültigkeit, klingt er doch tatsächlich anders. Ob die über die Livetracks hinausgehenden Extras wirklich sinnig sind, entscheide jeder für sich selbst.
Dennoch: besser geht Prog kaum. Ein moderner Klassiker, den PAIN OF SALVATION unbedingt zur Gänze live präsentieren wollen. Bring it on!
Main CD (76:23):
1. Used (05:23)
2. In the Flesh (08:39)
3. Ashes (04:27)
4. Morning on Earth (04:35)
5. Idioglossia (08:30)
6. Her Voices (07:56)
7. Dedication (04:02)
8. King of Loss (09:51)
9. Reconciliation (04:30)
10. Song for the Innocent (03:03)
11. Falling (01:53)
12. The Perfect Element (10:13)
13. Epilogue (03:14) * Bonus Track
Bonus CD (31:00):
1. Used (Live 2018) (05:54)
2. Ashes (Live 2017) (05:48)
3. Falling (Live 2018) (02:30)
4. The Perfect Element (Live 2018) (10:10)
5. Her Voices (and only that) (01:21)
6. Absolute Kromata (00:31)
7. Ashes [your language here] (04:42)
Patrick Müller vergibt 9,5 von 10 Punkten