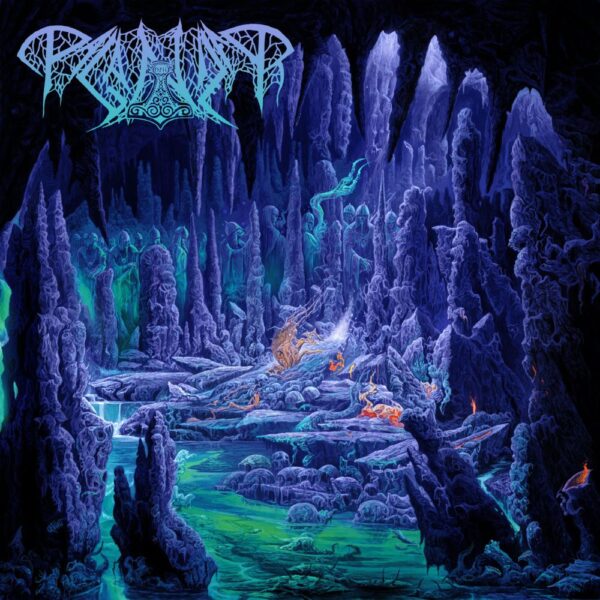 PAGANIZER
Titel: BEYOND THE MACABRE
Label: TRANSCENDING OBSCURITY RECORDS
Spieldauer: 39:22 Minuten
VÖ: 24. Juni 2022
Rogga Johansson ist wohl sowas wie ein Tausendsassa im Death Metal. Unzählige Mitwirkungen bei gefühlt zwei Dutzend Bands und Projekten. PAGANIZER sind dann wohl seine Stammband wenn man das so sagen kann. "Beyond the Macabre" ist das zwölfte Album der Schweden aus Kalmar. 
PAGANIZER liefen an mir immer ein Stück weit vorbei, auch wenn ich der Truppe ein ordentliches Handwerk attestieren muss. Mal flotter, mal schleppender oft mittelschneller Death Metal. Überthront von mächtigen Riffs und Roggas durchweg passablem Sangesorgan. PAGANIZER schaffen vielerorts den Spagat zwischen einfacher Hausmannskost wie 'Menschenfresser' und getragenen und komplexeren Arrangements wie in'`Raving Rhymes of Rot'. Der Gastbeitrag im abschließenden `Unpeaceful End' wird von keinem Geringeren als Karl Willets (Bolt Thrower, Memoriam) geleistet.
Ordentliche Scheibe von Rogge und seiner Gang. Die Platte hat mich doch ein wenig überrascht. Die genannten Songs sind auch die essenziellen Anspieltipps und Ausfälle sind nicht zu verzeichnen. Well done!
Ingo Holzhäuser vergibt 8 von 10 Punkten